Singer Cheryl says that meeting the man of her dreams then getting hurt if he cheats is the thing that scares her the most.
Speaking to the Guardian, she said, "When you trust someone and they cheat on you, it's not a nice feeling." she 
The former member of Girls Aloud is the mother of one-year-old son, Bear. "Being a teenager is disgusting. I'd never want to be in my 20s again. My life since the baby, and my life prior to the baby … they're two different people, in the best possible way."
In 2014, the singer became the first British female to have five solo No. 1 singles in the UK. As member of Girls Aloud, she enjoyed 20 consecutive Top 10 singles.
The X Factor results show appearance won't automatically lead to a No 1 seven days later, the Guardian journalist points out to the singer.
"I know that's not going to happen," Cheryl says concerning her new single, Love Made Me Do It, which is the first new song from the star in four years.
We need your consent to load this YouTube contentWe use YouTube to manage extra content that can set cookies on your device and collect data about your activity. Please review their details and accept them to load the content.Manage Preferences
Success today is being happy, she says. Even if the song goes in at No 80? "If it goes in at 80, it's time for me to move on with my life. I'm not going to jump around working hard and spending time away from my son for that. Is the juice worth the squeeze?"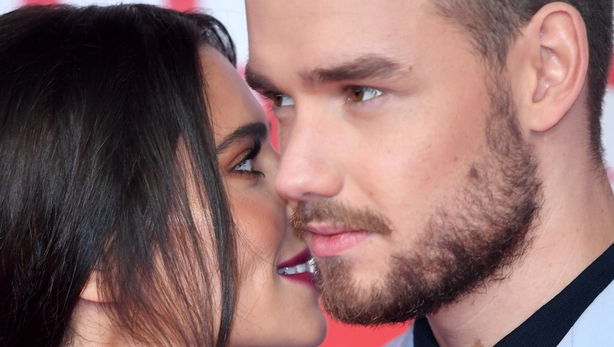 She reflects on the matter of chart success from a philosophical point of view. "Is it bad, if I say that if I get another No. 1 that's great, and if I don't that's fine?" 
The singer says that Twitter and Instagram are "just noise", and she does not regret keeping her son away from it. His image has never appeared in the papers. "I'm not going to take his childhood away from him and expose him like that!
"It's not my decision to make. And there's trolls everywhere. For someone to make time to go on my page and write something s****y, they've got to have a pretty sad life.
"At the end of the day, I think trolls are just confused fans."
The singer has lent her support to the organisation that bears her name, The Prince's Trust Cheryl's Trust Centre, which was set up in her hometown of Newcastle-upon-Tyne, and which opened its doors six months ago.
The new body has assisted 600 young people to find employment and make strides in life. Cheryl might have made use of a similar programme, it is suggested to her, had she never become a pop star.
"Absolutely, it's possible. One of my friends is now a primary school teacher, another friend moved away and had a family, but some just went down the line of drugs and unemployment.
"The area had the highest unemployment rate in the UK two years ago. I don't know what the statistic is now: 600 people better, I guess. Now that feels like success."