Jennifer Aniston flexes her considerable comedic muscles as a Texan beauty queen-turned-pageant judge in the new Netflix film Dumplin'.
Based on Julie Murphy's popular young adult novel of the same name, Dumplin' sees Aniston play Rosie Dickson, the hairspray loving mum of Willowdean (Danielle Macdonald), a plus-size teenager who is comfortable and confident in her own skin.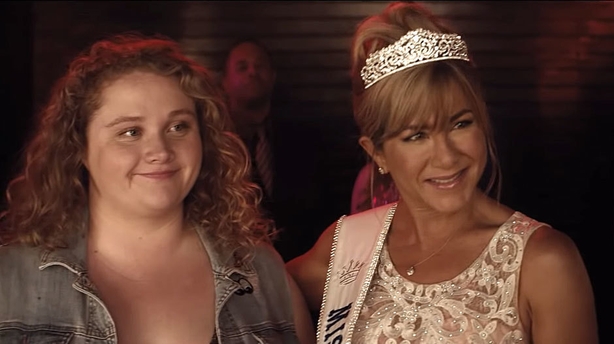 Nicknamed Dumplin' by her mum and called Will by her friends, Willowdean decides to enter one of the local beauty pageants as a protest again the narrow and outdated beauty standards they uphold.
"Enough is enough," she tells her best friend. "I think I'm gonna sign up for the pageant."
"It's gonna be like a protest in heels."
Her decision to enter the pageant encourages other first-time contestants to follow in her footsteps and redefines the town's traditions.
Although she is met with scepticism from her mother ("Dumplin' I don't understand, why are you doing this?", Rosie asks her), Willowdean is determined to make her own path.
The film looks both moving and full of hilarious moments.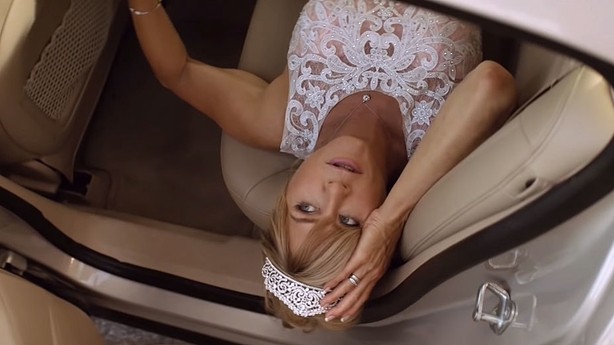 Aniston is in top form as the fussy but loving former beauty queen who has to be wrangled out of a car by her ankles as she can't sit up straight in her pageant dress and dries her tears with a hairdryer to avoid spoiling her makeup.
The trailer has been warmly received on Twitter, with many commentators comparing it to the panned Netflix series Insatiable, which was accused of being "body-shaming".
broke: insatiable
woke: dumplin' https://t.co/pAiSMvK1gd

— grey 🌟 (@vandanvers) November 15, 2018
After having Insatiable, I Feel Pretty, Sierra Burgess Is A Loser and Isn't It Romantic in a steady stream of fatphobia for the last year or so, the trailer for Dumplin' is honestly so refreshing https://t.co/Fgkg5sJMGv

— Katy Donnelly (@katyedonnelly) November 15, 2018
Sorry, why did Netflix bother with Insatiable when they had this coming? #Dumplin https://t.co/r9rt6elsSe

— Hanna Ines Flint (@HannaFlint) November 15, 2018
A story about self love and acceptance and breaking beauty standards, female friendships and mom/daughter relationship? ✔️
Directed by a woman ✔️
Screenplay written by a woman ✔️
Based on a book by a woman ✔️
Badass female leads? ✔️
DUMPLIN' out dec.7 on netflix!! pic.twitter.com/6Rs8bYlDcn

— laura 🎄✨ (@daisyrdley) November 15, 2018
I'm totally here for Netflix adaptions if YA novels. If you haven't read this book and want some body positivity in your life Dumplin is the way to go 👌🏼 https://t.co/GREAt9VR9v

— Catie Field (@catie_field) November 15, 2018
Dumplin' will be released on Netflix on December 7.