Snow Patrol's Johnny McDaid has laughed off media interest in his relationship with fiancée Courteney Cox, telling The Belfast Telegraph: "I think I've gotten married 15 times in the last year."
The Derry musician and the Friends star announced their engagement on social media in 2014, with speculation about their nuptials continuing for the past four years.
"I think people are curious," McDaid told the paper. "I'm often approached from a perspective of people thinking they know something when they don't.
"But often it's just funny. I think I've gotten married 15 times in the last year. There is a missing part of that equation; I'm on tour at the moment and Courteney is in LA.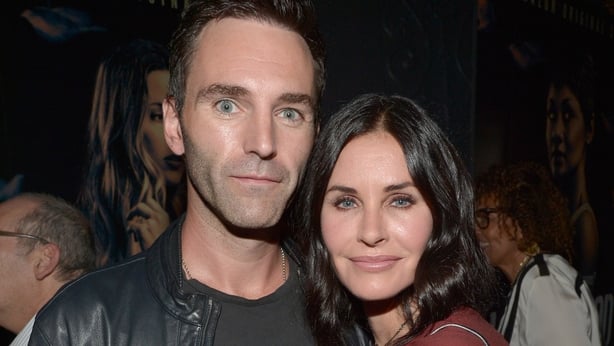 "So it would be really difficult for me to get married unless I do it by proxy or over Skype or something."
McDaid described the interest as "a bit bizarre but it comes with the territory".
"I expect the curiosity but I also respect my relationship and my love," he continued.
"If you've ever been in love you know that love, it doesn't change when it is analysed or if it's public, it's still love, and it has what all relationships have - challenges and joys.
"It covers a spectrum. When you tend to be analysed publicly, people focus on the parts of the relationship that are difficult or are fantastical. And there is a lot of normality about it because we are just normal people and do the things everybody else does and it isn't that startling."
Snow Patrol are set to play Belfast's SSE Arena on December 7 and December 8, and Dublin's 3Arena on December 11.