There's a documentary about the Maurice McCabe affair, a Claire Byrne special on Brexit - and the final episode of Blood . . .
Pick of the day
Whistleblower: the Maurice McCabe Story, 9.35pm, RTÉ One
For the first time, and exclusively for RTÉ, Maurice and Lorraine McCabe will tell their personal story in this two-part documentary.
Using candid interviews and extraordinary archive, here's the story of an intensely-private family catapulted into a media spotlight after Sergeant McCabe became the country's most prominent Garda whistle-blower.
Katie Hannon details the events that saw Sergeant become isolated and ostracised within the force for simply doing what he saw as the right thing. He also became the victim of a whispering campaign that led to the establishment a Tribunal of Inquiry, chaired by Mr Justice Peter Charleton.
The story of Maurice McCabe has rarely been out of the headlines. It has shaken the establishment and rippled through the highest echelons of Irish society from An Gárda Síochána through the media and government.
The second part is broadcast tomorrow (Tuesday) night at 9:35pm.
New or Returning Shows
Ten Things to Know About, 8.30pm, RTÉ One
Aoibhinn Ní Shúilleabháin, Kathriona Devereux and Jonathan McCrea investigate the latest developments in Irish scientific research and reveal the work that will impact on all our lives.
As an island nation, the sea plays a pivotal role in our history and heritage, and the thousands of shipwrecks that litter the seabed provide a deeply emotional connection to the ill-fated voyages and human tragedies of our past.
Kathriona meets GSI's Charise McKeon, who is using sonar imaging technologies to map shipwrecks and help maintain, preserve and protect Ireland's maritime heritage.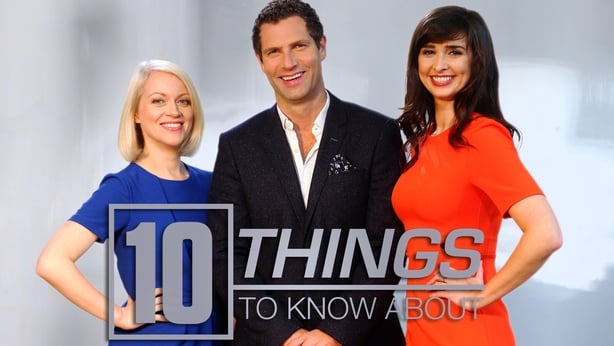 Liam Bakes, 8.00pm, Channel 4
In this new series, Liam Charles brings a fresh perspective to baking with recipes that blend pop culture, nostalgia and his Jamaican heritage.
His love for baking is built on his belief that it can be super easy, that it's really creative, and anyone can get into it. No matter your skill level, there are recipes in this series for everyone to create exciting, delicious bakes.
In this episode, Liam bakes a cola cream and cherry eclair. He shows his mate Weyland how to make a mega chocolate cupcake, and cooks up his sister's favourite Friday supper, including a four-layer party cake.
24 Hours in A&E, 9.00pm, Channel 4
The RTS Award-winning documentary series returns for a 16th season, following patients who are treated in the same 24-hour period at St George's in south-west London.
Rich, who's 35, is airlifted to St George's after being involved in a high-speed collision with another vehicle on the M25.
Meanwhile, 36-year-old Justin has had a life-threatening accident while playing football. Doctors put him into an induced coma while they carry out a CT scan, and discover a potentially life-threatening bleed on his brain.
Ending Tonight
Blood, 9.00pm, Virgin Media One
The final episode of this drama starring Adrian Dunbar flashes back to the days leading up to Mary's death, where Jim (Dunbar) looks after Mary with kindness and tenderness. It's a different side to the Jim that's been on show so far.
Garda Breen is investigating the robbery of Jim's elderly patient, Rita. Breen knows Jim was at Rita's house the night before and asks Sarah to arrange for Jim to give an official statement. Jim's world is getting out of control.
At the Hogan home, Mary discovers a bag stuffed full of money and confronts Jim about it. Jim confesses that he took Rita's money and begs Mary's forgiveness. But then Mary devastates him with a shocking ultimatum.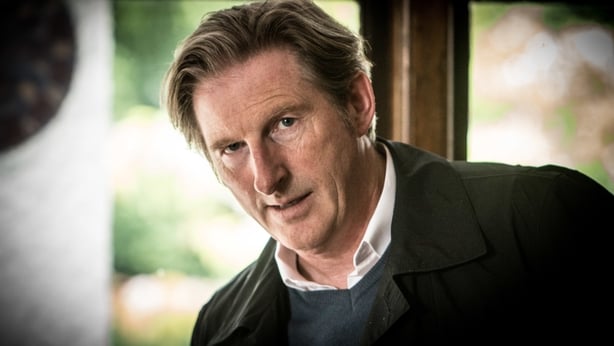 Don't Miss
Claire Byrne Live Brexit Special, 10.40pm, RTÉ One
Claire Byrne swaps places with the BBC's Stephen Nolan – she hosts in Belfast while he's in Dublin - in this special live Brexit programme broadcasting from both cities.
Guests and studio audiences in each location will contribute to the Brexit debate and discuss the potential impact of Brexit north and south of the border.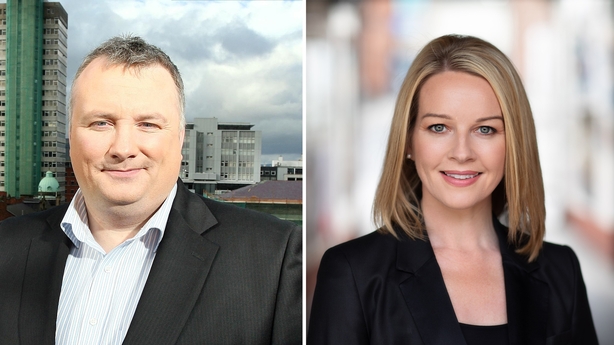 Click here for full TV listings