Get the lowdown on what's coming up on your favourite soaps this week!
FAIR CITY
This week on Fair City, Oisín urges Paul to fight back. Tommy is relieved when Jane agrees to drop things. Callum urges Paul to back off the fight with Jane for Ruth's sake.
Paul makes the cease fire official and announces he's going away with Ruth. Tommy is pleased as Jane agrees to end the feud, and they make up.
Elsewhere, Hayley pushes Robbie to tell Carol to leave as she makes herself at home in the Station. Hayley is dismayed when Robbie backs down, insisting he knows how to handle Carol. Hayley insists Carol will always want to be tied to Robbie. Carol surprises Yates by offering to move with him. For more, click here.
EMMERDALE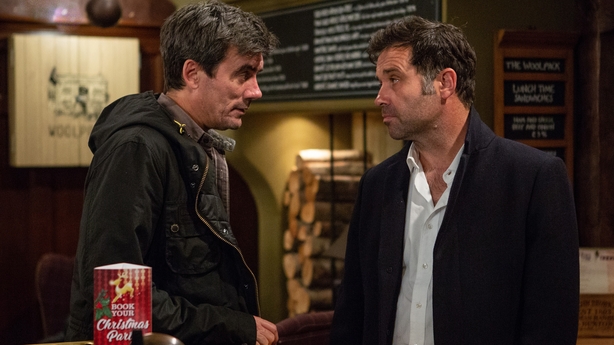 This week on Emmerdale, Debbie comes one step closed to discovering her dad Cain's terrible secret.
Cain punched her fiance Joe Tate and caused him to fall and hit his head. After Cain fled the scene, it was left to Joe's right-hand man Graham to dispose of his body.
Graham admits that he was the one who sent her the "I'm sorry" text from Joe's phone. Debbie is furious and demands to know what's going on. Will Graham confess what really happened?
Later, a furious Graham evicts Debbie and her children from the house she shared with Joe. What will Debbie do now? For more, click here.
CORONATION STREET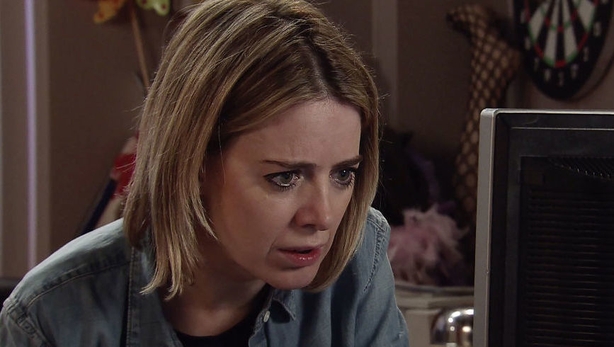 Abi leaves a desperate message on Tracy's phone, begging for help. Tracy is shocked to find Abi lying unconscious on Victoria Street and quickly phones an ambulance. As Abi is loaded into an ambulance, Seb is beside himself and tells Tracy how his mum's life has fallen apart since she was accused of sabotaging Michelle's car. Tracy is consumed with guilt.
Meanwhile, having agreed they won't have any secrets, Leanne brings Nick up to date on her love life since he left.
Elsewhere, when Abi says that she is going to put the twins up for adoption, Seb sees red and lets himself into the florist and grabs a broom. For more, click here.
EASTENDERS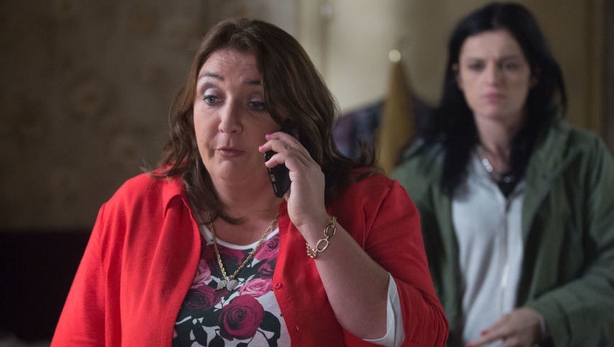 Bev tries her best to put Hayley off from motherhood, criticising everything she does with the baby. During a moment alone, Bev also takes a picture of the baby with a surprising plan in mind.
Later on, Hayley is shocked to realise what her mother is up to, but Bev insists that this is what's right for the baby. Can Hayley be convinced?
Meanwhile, Max tries to calm Rainie down as she continues to clash with Cora at the pub. Later on, Rainie tries to apologise to her mum and insists that it's time to concentrate on what's best for Abi. Cora refuses to make peace and lashes out, injuring Rainie. For more, click here.
HOME AND AWAY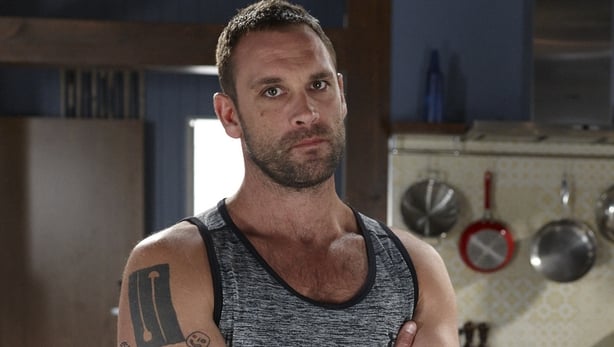 On Home and Away this week, Tori and Robbo get news that leaves them fearful for the future of their plans.
As Tori continues to take her hormones for IVF, she gets word from the clinic that her bloods show low levels of the hormones and they want to bring her in for an ultrasound.
With Robbo wanting to be by her side every step of the way, his first date proper with Jasmine appears to be doomed as he gets the call from Tori just as they are about to step onto their dinner cruise. When he arrives at the hospital all dolled up, Tori worries that she's taken him away from something important, but he assures her she and the baby are all that matters. For more, click here.
NEIGHBOURS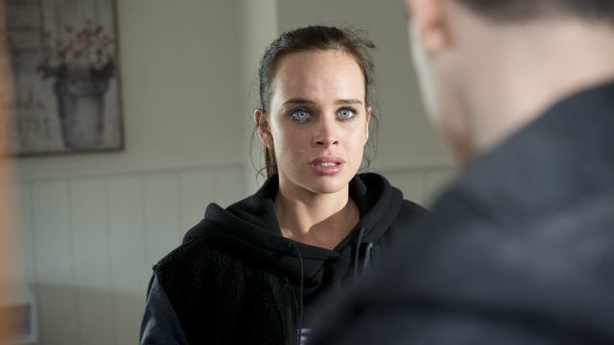 On Neighbours this week, the guilt gets too much for Bea as they try to keep their secret.
The guilt of what happened begins to eat away at Bea as she, Elly, Susan and Xanthe try to keep their big secret. When Elly shuts down Bea's plans to see a new therapist, she gains a new perspective on the idea that good people can do bad things, and makes a step towards figuring things out with Ned.
As the cracks begin to show in the group, it seems like it's only a matter of time before someone lets something slip… For more, click here.
ROS NA RUN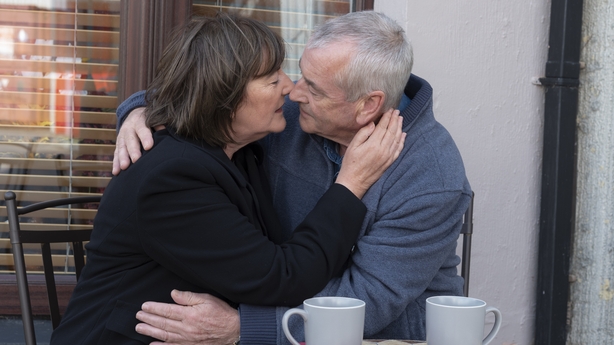 Cóilí Jackie worries that people are out to get him! Will he need to call the Gardaí? He has called the Gardaí once too often, for O'Shea's liking.
Will he realise he has nothing to worry about?
John Joe fancies O'Shea. Does O'Shea feel the same way? Frances is sick to the teeth of Tadhg. Will she leave Ros na Rún? For more, click here.