Brendan Courtney features in a documentary about his mother, it's goodbye to Big Brother, and Catherine Fulvio is back with more Tastes Like Home . . .
Pick of the day
We Need to Talk About Mam, 9.35pm, RTÉ One
Nuala Courtney is in her 70's and, after the recent death of her husband Frank, she faces a new life alone.
She has the support of her four children. But they're reaching middle age and they're dealing with their own challenges.
46-year-old son Brendan Courtney (yep, that one) is facing the stark fact that, with his current pension provision, he may never be able to relax and comfortably retire.
Together Nuala and Brendan embark on a cross-generational journey to discover the realities of growing old in a country that doesn't seem to have planned for the needs of its' rapidly aging population.
New or Returning Shows
Tastes Like Home, 7.30pm, RTÉ One
Catherine Fulvio is back on her foodie travels for this third season of her show about ex-pats and their grub.
As well as New Zealand and Australia, she visits Sweden, Cyprus and Gran Canaria, to meet people who refuse to let the physical distance from home curb their appetite for a home-cooked meal, a taste of home.
The first episode introduces Liz from Cabinteely, whose son James lives in Wellington, and dreams of the flavours of Fish Molee curry.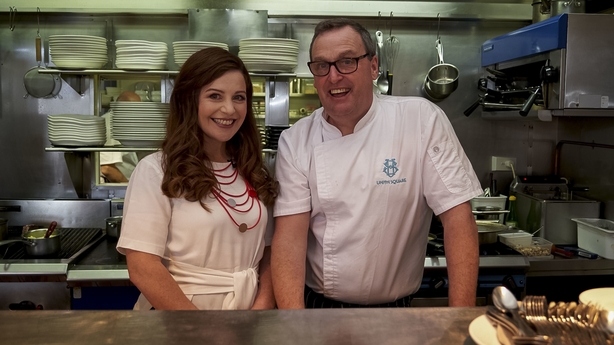 Brexit: What the National Really Thinks, 8.00pm, Channel 4
Channel 4 has commissioned the largest independent survey of attitudes across the whole of the UK conducted since the Brexit referendum.
20,000 people drawn from every UK constituency were asked for their views and the results are put to politicians and those who stand to gain, or lose, most from the outcome - all before a live studio audience in Birmingham. Krishnan Guru-Murthy hosts.
Doing Money, 9.00pm, BBC Two
Recently shown on RTÉ, this is a shocking true story about Ana, a young woman snatched in broad daylight from a London street, trafficked to Ireland and used as a sex slave in a series of 'pop up' brothels.
Ana's story offers a tense and thought-provoking thriller, with powerful insights into the challenges of policing a form of modern slavery that hides in plain sight. It exposes just how big a business 'doing money' is.
Ending Tonight
Goodbye Big Brother: The Live Final, 10.00pm, Virgin Media Two
So, here it is, the last-ever episode of the original reality show that's been a TV staple since 2000.
Emma Willis hosts as the finalists gather to discover who's won this year's competition. Chances are, everyone involved will be working in retail within 18 months.
Old People's Home for 4 Year Olds, 9.00pm, Channel 4
It's the final week of the three-month experiment. As the children graduate to big school, the older group discover if their mood, memory, mobility and cognition has improved from following a daily timetable of nursery activities.
New to Download
Band of Brothers: Season 1, Sky Box Sets & NOW TV
Tom Hanks and Steven Spielberg's multi-award-winning drama traces the fate of Easy Company across Europe during World War II, from the infamous battles to the liberation of the death camps and the capture of Hitler's Eagle's Nest hideaway.
Starring the likes of Damian Lewis, James McAvoy and Simon Pegg, this is landmark television that takes a sharply focused look at the terror, tension and tragedy of war.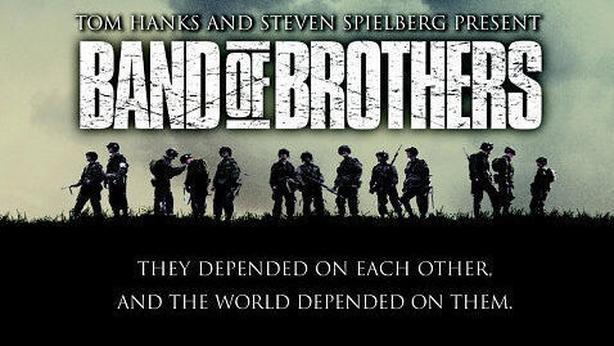 Don't Miss
Mr Mercedes, 9.30pm, RTÉ 2
Last week's episode entered shark-jumping territory when comatose killer Brady Hartsfield became conscious and took over the mind of a nurse. The urge to delete that series link is growing.
This week Brady welcomes a visitor from his past. Sensing Holly's growing frustration, Hodges includes her in his unofficial investigation. Meanwhile, Cora continues to apply pressure to Babineau.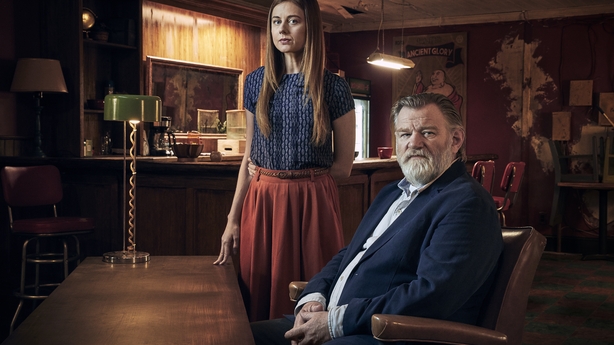 Click here for full TV listings