Taken Down star Lynn Rafferty said she was interested in starring in the new RTÉ crime drama due to it's "compelling, thought-provoking" nature.
The creative team behind Love/Hate, Stuart Carolan (writer/executive producer), Suzanne McAuley (executive producer) and David Caffrey (director) are back together, and are joined by best-selling novelist Jo Spain for this brand new series.
The show focuses on Detective Jen Rooney (Lynn Rafferty) as she investigates the violent death of a Nigerian girl whose body is found close to a Direct Provision Centre, where refugees wait for political asylum. Her investigation brings viewers into a twilight world of the new Ireland where slum landlords and criminals prey on the vulnerable.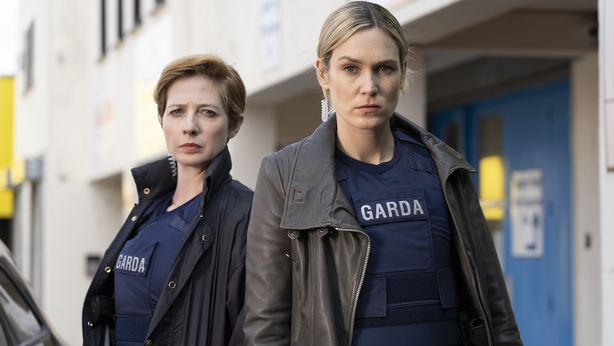 Speaking about the subject matter of the series, Rafferty said it will tell stories that are happening in Dublin right now.
"It really is capturing a lot of what is going on in Dublin, especially stories that are happening but are not being told on screen right now and I think that's why we all have a bit of a passion about it because it is completely different from what we've seen," she said.
"It's a compelling, thought-provoking crime drama. Even though it's heavy and dark at times, there still is that Irish humour that is unavoidable."
The star added that she feels the show will "start a conversation, it's going to get a reaction".
Taken Down airs on RTÉ One on Sundays at 9.30pm
Get a look at the drama from the first episode: