Jim Carrey lashed out at Donald Trump during a blistering awards show speech at Friday night's Bafta Britannia Awards.
The actor was honoured for his achievements in comedy, but as he was handed the Charlie Chaplin award in front of a star-studded audience, he joked about the recent spate of pipe bombs posted to high-profile liberal US figures and said "at least it never came in the mail".
The Canadian also paid tribute to Charlie Chaplin and said the legendary silent film star "alkalised his pain and turned it into art. Exquisite, timeless, appealing art".
Carrey then launched into a remarkable speech, saying Chaplin criticised "capitalism without a conscience", adding: "And that's what we have now, capitalism without a conscious.
"He showed the common man being fed through the gears of a brutal, dehumanising industrial age.
"He took on the American right wing of his day, its worst evils - hatred of immigrants, contempt for the truth, greed and the abuse of power.
"We are fighting the same evils today. In America, the United Kingdom and across the globe."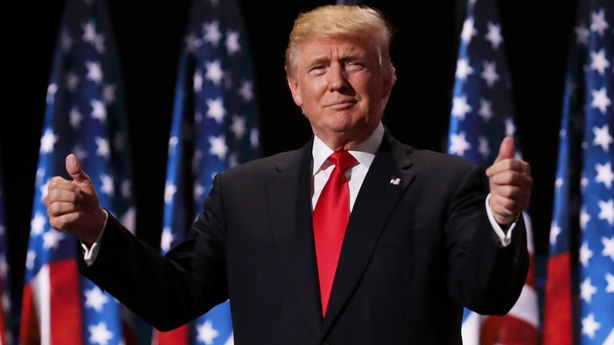 Carrey did not mention Donald Trump by name, instead criticising the US President's policy of removing migrant children from their parents at the border.
He said: "Shamelessness is not, and will never be, a superpower. It is the work of a villain, kidnapping children is not what great nations do.
"Almost half of America at this moment believes there is a sinister, deep state diabolically plotting to what? Give them health care? What is the sinister plan here?
"We in America are misinformed. Reality shows have warped our idea of what a hero is, or what the truth is. So tonight I would like to dedicate this award to those who remind us of our virtues, who remind us of the truth.
"To Sir Charles Chaplin, who battled McCarthyism into exile, to Christopher Steele, who tried to pull a thorn out of the paw of an ungrateful beast, to Christine Blasey Ford, to Colin Kaepernick. He'll stand for the anthem when the anthem stands for him."