Kris Jenner has opened up about Kanye West's recent outbursts on social media saying she will always support him even if she doesn't agree with what the controversial rapper has to say.
The 62-year-old reality star said she will always support her ''amazing'' son-in-law and his wife, her daughter Kim Kardashian West.
Speaking in an upcoming appearance on The Ellen DeGeneres Show, Jenner said: ''Kanye is an amazing son-in-law. He's an amazing dad and husband and friend and brother-in-law, and so we know my son-in-law Kanye. My job as a mom is just to be there for my kids and be supportive and love them.
''You can't control what somebody else is doing. I can't always control what any of them do at any time, but I think what I really want to do is be there to help him and be the best version of himself that he can be.
''He knows that we're there if he needs us.''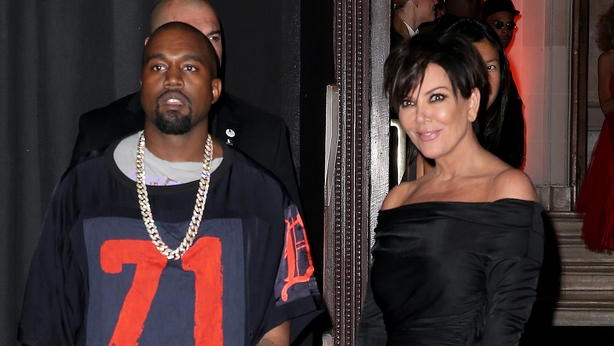 Jenner hinted that her daughter and Kanye, who have children North, five, Saint, two, and nine-month-old Chicago together, often differ in their opinions.
''He definitely has his own thoughts and opinions and he gets very excited about that.
''You know him a long time, I've known him a long time. He does have different sides to him and this is a side no one has seen before.
''It's a lot. Kim always says, 'I can't control what somebody else does,' and I feel the same way. It's really hard.
''You all know if you have kids and they might have a totally different opinion about something or a different view about something.
''And here's a very strong [person], he's very opinionated and he has a big voice. He has a lot to say.''
West recently posted a ten-minute rant about social media censorship and what he described as "mind control" on his Twitter account, which fired up debates in the comment section.
Mind control https://t.co/YDYXQ45bDL

— ye (@kanyewest) October 13, 2018