Liam Neeson has said he was moved to tears by the script for his new film Normal People, a Northern Irish drama about a middle-aged couple facing up to cancer.
Normal People - not to be confused with the recently-published Sally Rooney book of the same name - sees Neeson starring opposite Phantom Thread's Lesley Manville, with the Good Vibrations duo of Lisa Barros D'Sa and Glenn Leyburn directing.
Based on a script by playwright Owen McCafferty, it tells the story of Belfast couple Joan and Tom, and the challenges they face when Joan is diagnosed with breast cancer.
Neeson told US entertainment industry website Deadline that he tests a script by seeing if he wants to get up and make a cup of tea within 10 minutes of starting to read it.
"I went straight through this one," he recounted to Deadline's Andreas Wiseman.
"I knew it was special. The subject matter is heavy but it's a beautiful love story. It's invested with Irish humour and it made me cry a little. I knew I had to do it."
The script for Normal People had been passed on to Neeson by U2 frontman Bono, with Neeson making sure that the screenplay then made its way to his co-star Manville.
"From my experience, the only other film I can think of where virtually nothing changed in the script was Schindler's List," he said.
"It was ready to shoot the next day."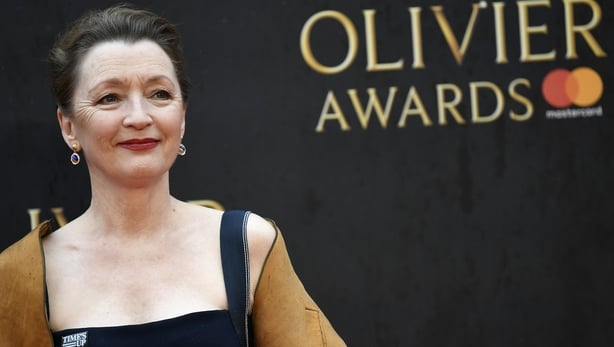 Neeson said he was "very aware" of cancer having lost four relatives - three to breast cancer - in recent years.
"People still whisper about cancer," he continued. "But why do we speak in hushed tones about a disease which is so prevalent and attacks so many we know? We're all one degree of separation away from this experience. Millions of women go through this particular cancer."
"We're representing the story of what they go through," he explained. "It can be ugly and brutal but there's an extraordinary love and humour channelling through their experience. It's essentially a love story about two normal people: lower middle-class, ex-civil servants."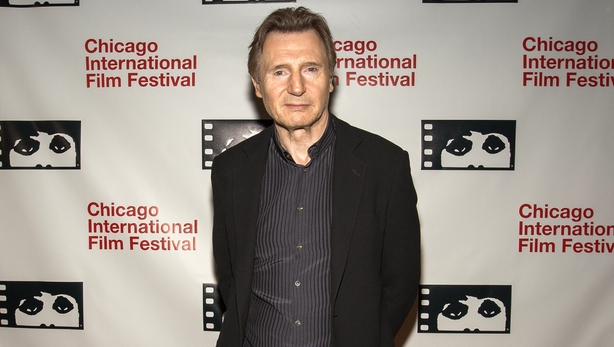 Neeson described Normal People as "one of the best experiences I've had on set."
"The crew were excellent," he said. "Many of them cut their teeth on Game of Thrones.
"I've been offered a hundred things over the years to do with the IRA and the Troubles and I wanted to avoid it. Now that there is a real peace there and a new generation in Ireland it feels like there is a youthful energy about Belfast. It's great."
The release date for Normal People has yet to be announced.
Neeson will next be seen on screens in the thriller Widows. It opens on November 6.
We need your consent to load this YouTube contentWe use YouTube to manage extra content that can set cookies on your device and collect data about your activity. Please review their details and accept them to load the content.Manage Preferences