Television favourite Anne Doyle had the perfect answer for a cheeky Graham Norton when he pleaded with her not to bin his new book, A Keeper, on Today with Maura & Dáithí on RTÉ One.
Norton's just-published novel was the first pick of the show's new book club season.
Former RTÉ News presenter Doyle was joined by two members of the Drogheda-based Readin' 'n Feedin' Book Club, Dympna McKenna and Fiona Gunn, to discuss the book and decide whether they would 'Bed It' or 'Bin It'.
But before Doyle delivered her verdict, she was shown a taped message from Norton.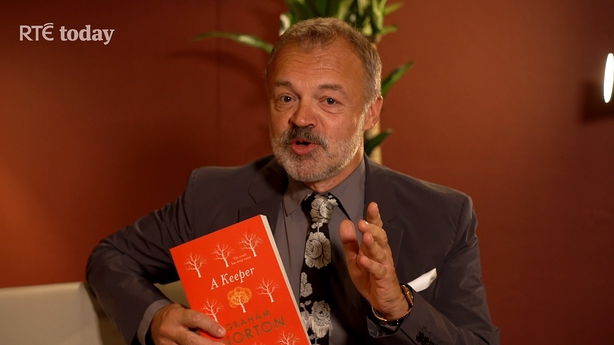 Spoilers below!
"Anne, hello," Norton said. "Now, I just want you to know that there was never bad news when you read it... So I just hope you don't bin this - you bed it. I'm sure you've bedded worse!"
Amidst laughter in the studio, a smiling Doyle held up the 'Bed It' paddle and replied: "Sweetheart, both he and I are both old enough to know better than to kiss and tell!"
A Keeper is published by Coronet. Today with Maura & Dáithí airs weekday afternoons on RTÉ One.
To join the Today book club click here.