Courteney Cox has said she feels like she is "married in my heart" to Snow Patrol's Johnny McDaid, with the couple yet to walk down the aisle.
The actress was engaged to McDaid in 2014 before they broke up and then got back together, and now feels like they are already husband and wife.
"We're not married; I'm married in my heart," Cox told People.com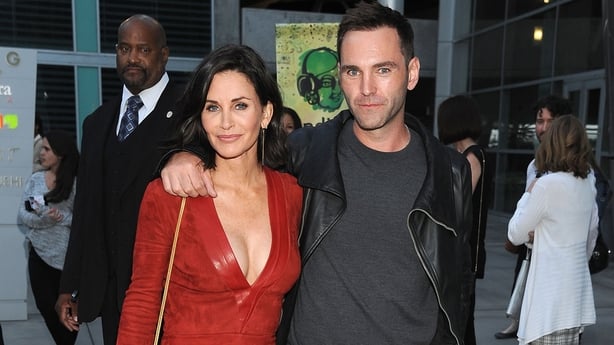 McDaid added that Cox is his always in his thoughts, labelling her his best friend.
"My thoughts are never without Court," he said.
"She's my best friend. She's my partner, in everything. When I write her poems, it's just an extension of how I feel every second anyway, and that's true for me.''
Speaking about Christmas, the couple said they will be spending it together with Cox's daughter from her marriage to David Arquette, 14-year-old Coco.
''We get together. That's our tradition. We don't really have anything laid in stone because that would box us in. We just get together and see what happens," McDaid said.
Cox added: ''We hang out, sing songs, play music, eat and drink ... and be together."