Because of its relentlessly arch attitude, Gus Van Zant's off-beat exercise about paralysis and alcoholism may leave you unmoved when you feel you should be moved. Perhaps that was the intention anyway and the Good Will Hunting director - he also did the excellent Elephant - didn't want to do a pure A-Z Hollywood, triumph over adversary etc.
You never quite know what to make of Joaquin Phoenix's powerfully ambivalent rendering of the life of the late cartoonist John Callahan. Are you supposed to laugh or cry or just remain unmoved. Up to you, dear viewer.
Callahan is portrayed here as a mixed-up (partly) grown-up kid, who was raised as an adopted child and is hiding deep-seated insecurity and anger as he succumbs to the demon drink in the 1970s. Given the times that were in it 20 years earlier in Catholic America, John's Irish-American mother had felt obliged to hand over the care of her illegitimate son to others.
John has never met his mother since he was born and in between bouts of wild partying, he speculates about how she might have felt about this. He has no idea what her attitude might have been.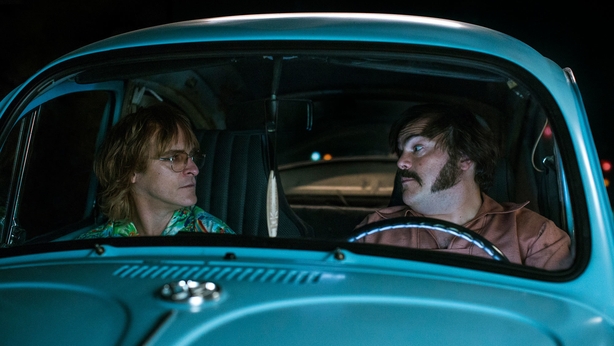 As the movie begins, we are in Jimmy Carter's America, pastel-coloured everything, big lapels, flares and a hedonistic West Coast scene.
Young Callahan has come down from Portland, Oregon and befriends another wild card, Dexter (Jack Black) and following a mad drinking session, the latter falls asleep at the wheel and there is a serious accident. Dexter walks away with a few scratches, Callahan ends up in a paraplegic state.
The always charismatic Phoenix inhabits the challenging role of Callahan with seeming ease and magnetic allure. Following the accident, the irascible and resilient young man faces a number of challenges. There is the business of making a name for himself as a way more irreverent Gary Larsen.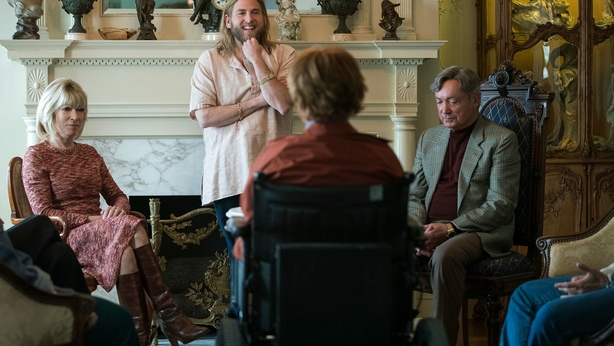 There is the matter too of rehabilitating himself physically, then there is the pressing need to conquer his alcoholism before it wrecks him. Jonah Hill is strong as the wealthy, but unassuming sponsor or benefactor who helps steer Callahan away from self-destruct mode.
The journey through the 12-step program and everything else which Callahan careers through in his high-speed wheelchair is painful and blackly humorous by turns.
Rooney Mara's unlikely dream nurse falls for him from the moment she sees him in hospital. It appears to help her Florence Nightingale turn greatly that Callahan is in fact "good-looking" as she has heard in advance and as she tells him the moment she meets him. Not sure a nurse would try on that kind of sweet talk nowadays.
Paddy Kehoe
We need your consent to load this YouTube contentWe use YouTube to manage extra content that can set cookies on your device and collect data about your activity. Please review their details and accept them to load the content.Manage Preferences