It's the season finale of Paul Abbott's No Offence, Zooey Deschanel returns with more New Girl, while there's a new US sitcom called Happy Together...
Pick of the Day
No Offence, 9.00pm, Channel 4
This criminally ignored dramedy ends its splendid third season, and if you missed out on any or all of it, do yourself a favour by catching up on All 4. It's worth it just for the one-liners.
The final episode of Shameless creator Paul Abbott's award-winning anarchic cop show sees the team running out of options and their strategy is threatened when one of their own is placed in peril.
Elaine Cassidy is very impressive in a great cast - but episode after episode, the amazing Joanna Scanlon steals the show as the fearless DI Vivienne Deering.
New or Returning Shows
Ambulance, 9.00pm, BBC One
The BAFTA-winning series returns with a focus on the work of the UK's North West Ambulance Service, joining the staff and crews as they deal with 11,000 calls over a busy weekend when 80,000 festival-goers descend on Manchester for the annual Parklife festival.
Child of Mine, 10.00pm, Channel 4
Narrated by Amanda Holden, whose son Theo was stillborn, this documentary was filmed over two years at University College London Hospital (UCLH) and the Rosie Hospital in Cambridge.
It sensitively follows three couples' very different experiences of losing a child before birth, revealing the devastating impact on parents, while highlighting the urgent need for more dedicated resources.
New Girl, 9.30pm, E4
Thought this ended years ago. The dreadfully unfunny sitcom, starring a 'kooky' Zooey Deschanel and revolving around a group of friends in Los Angeles, returns for a seventh and final season.
Jess and Nick return from a European book tour; Cece and Schmidt celebrate their daughter's birthday with a party, where Jess runs into her ex, Russell, while Winston and Aly struggle to pick a pregnancy photo.
Far better is Happy Together, the US comedy that precedes it at 9.00pm. It's not very original, but it is actually funny.
The Flash, 8.00pm, Sky One & NOW TV
Barry Allen's back for a fifth run with a new Flash suit and a daughter, after last season's Mystery Girl was revealed to be Nora, his and Iris's kid from the future.
With the timeline in tatters, Nora ominously confessed to making a big mistake - meaning Barry and Iris have got a job on their hands if they're to get her back without altering the course of history.
And she's not the only one causing trouble for Team Flash this season as new super villain Cicada arrives with one hell of a grudge.
Inside British Vogue, 8.30pm, RTÉ 2
For the first time in its 100-year history British Vogue allowed TV cameras to film behind closed doors, granting unprecedented access to senior staff as the fashion magazine prepares to celebrate its centenary.
Ending Tonight
Elementary, 11.00pm, RTÉ 2
The season five finale of this modern, New York-based take on Sherlock Holmes sees Holmes and Watson pursue an elusive criminal as a gang war erupts in New York City.
And while the NYPD works to contain the violence, the two investigate the murder that appears to have ignited the city-wide conflict and discover that a familiar face is pulling the strings.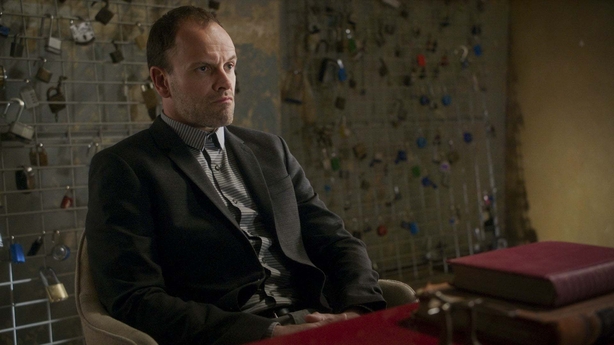 A League of Their Own, 9.00pm, Sky One & NOW TV
James Corden and co bring former England left back Ashley Cole, swimming champ Ellie Simmonds and comedian Rob Beckett into the fold.
The season promises to end with plenty of laughs, trivia and stitch-ups as famous faces show up for Popstar Penalties and things get messy in a commando assault course.
Don't Miss
The Rotunda, 9.30pm, RTÉ 2
It's the final episode of this documentary series, which looks at Dublin's Rotunda, apparently the "oldest continuously operating maternity hospital in the world".
After early pregnancy concerns, mother-of-nine Rosemary checks into the hospital hoping for the safe delivery of her tenth child, while a Mater Hospital nurse, Aoife, gets used to being a patient for the first time in her life as she waits to give birth.