Victoria Beckham has revealed that seeing Elton John in concert made her realise that performing with the Spice Girls again was not a runner.
It is understood that Beckham will not be involved with the upcoming reunion tour planned by the other band members, Emma Burton, Geri Horner, Mel B and Mel C.
"I was with Elton John this weekend and I told him, 'You're the reason why I stopped the Spice Girls,'" she told the November issue of Vogue Australia magazine.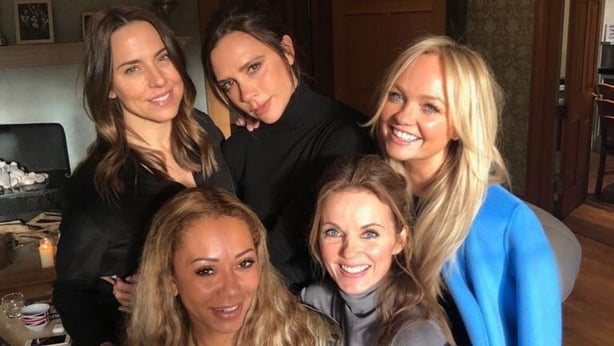 "I went to see him in Vegas doing The Red Piano, where David LaChapelle curated the most incredible show with him, and I remember sitting there very near to the front and looking at him singing those songs he'd sung time after time, year after year, and his passion and his enjoyment was incredible, even after all that time.
"And a few nights later, I was on stage at Madison Square Garden with the Spice Girls and I thought, 'It's almost like a waste that I'm given this opportunity.
"`I appreciate the time I've had with the girls, but I don't have what Elton can have after all these years.' There was nothing there, other than that my kids were in the audience and I wanted them to see mummy doing the Spice Girls."