Among tonight's highlights there's new BBC drama Informer, David Tennant stars in a new dramedy, while Celebrity Hunted returns for a new run . . .
Pick of the day
Informer, 9.00pm, BBC One
This new drama looks interesting. When Raza is arrested, Gabe and his new partner Holly identify him as a potential informant for London's Counter-Terrorism Special Unit (CTSU) - and coerce him into working for them.
Detective Sergeant Gabe Waters is partnered with new recruit DC Holly Morten and introduces her to the world of informants. Ambitious and uninhibited, Holly pushes boundaries to get Raza on board.
Gabe's key contact, Yousef, has information that links to a prolific terrorist - Ahmed El Adoua. El Adoua was responsible for a major attack in Rotterdam and CTSU fears he might have been in London planning a similar attack.
When Yousef goes missing, the pressure is on for the CTSU team to find out more.
New or Returning Shows
Celebrity Hunted, 9.15pm, Channel 4
Channel 4's hit factual thriller returns for a second run, as eight famous faces, including Dom Joly, Vicky Pattison, Olympian Louis Smith and Strictly Come Dancing pro AJ Pritchard turn fugitive and attempt to evade capture for 14 days.
The celebs dial up the glamour factor with high-speed motorbike, boat and sports car escapes from the capital but their luck doesn't last long.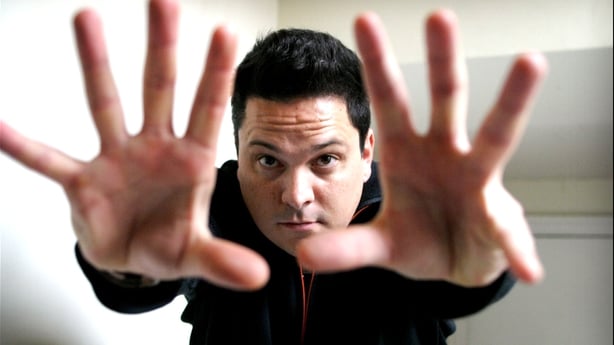 Landscape Artist of the Year, 8.00pm, Sky Arts & NOW TV
Stephen Mangan hosts alongside Joan Bakewell as the hopeful contestants try to paint their way to a potentially life-changing commission to create a piece for the Imperial War Museum to commemorate the centenary of the First World War Armistice.
The Geansaí, 7.00pm, RTÉ One
The Geansaí returns with a new season, this time focusing on Ireland's sporting communities and their stories.
In the first of three episodes, Garry Mac Donncha steps into the tightly knit and very fit boxing community. The series ranges from showcasing the elite level senior boxers of both men and women aiming for the next Olympics, to community clubs like Fr Horgan's Boxing Club in Churchfield, Cork, and Cumann Dornálaíochta Chonamara based in Casla, Go. Galway.
The Circle Uncovered, 10.25pm, Channel 4
Players from across the series reflect on their time spent in The Circle.
Do they wish they'd played the game differently? Were the tell-tale signs of being catfished visible, if only they'd noticed? Will they ever forgive each other?
Presenters Maya Jama and Alice Levine relive all the best moments from inside the apartments; and a psychologist analyses the key action that led to one Player getting their hands on the £50,000 prize.
Ending Tonight
Neven's Spanish Food Trails, 8.30pm, RTÉ One
Neven ends his travels around Andalusia in Cadiz, reputed to be the oldest continuously inhabited city in Europe, dating back 3000 years. He visits the city's fish market and a small sherry bodega. Then he cooks Prawns in Garlic and meets a chef specialising in cooking tuna.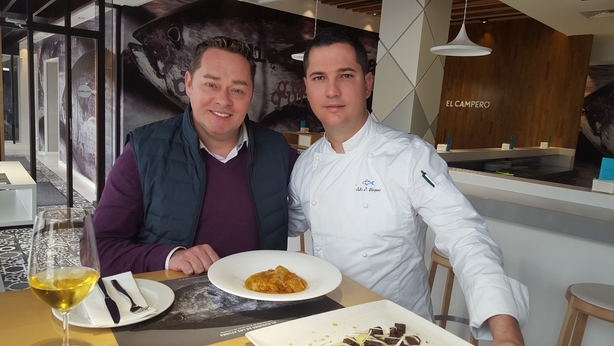 Don't Miss
There She Goes, 10.00pm, BBC Four
This new comedy-drama's about a severely learning disabled nine year-old girl Rosie (Miley Locke), her dad Simon (David Tennant), mum Emily (Jessica Hynes) and brother Ben (Edan Hayhurst).
All the stories and characters are drawn from the real life experience of writer Shaun Pye, whose daughter was born in 2006 with an extremely rare and to date undiagnosed chromosomal disorder.
Each episode shines a light on day to day life with Rosie - unique experiences from simply trying to take her to the park to trying to explain that every day isn't her birthday.
Click here for full TV listings