If you're going no further than the sofa – and even if you are - here are some tips on what's worth watching on the box between Friday and Sunday. . .
Pick of the weekend
The Late Late Show, 9.35pm Friday, RTÉ One
Broadcast live from majestic Westminster in central London, Ryan Tubridy hosts a special that will celebrate the historic ties between the Irish and their nearest neighbours and the contribution of Irish people to Britain.
Ryan will be joined by a host of guests from across the worlds of entertainment, culture, music and sport with a mixture of chat and music as well as contributions from Irish people living and working in Britain who will share their stories.
The Late Late Show London Special will reflect the huge impact the Irish have had in Britain and explore the cultural, political, social and economic ties that bind the two islands even as Brexit looms.
New or Returning Shows
Celebs Go Dating, 9.00pm Sunday, E4
The Celebrity Dating Agency is back as seven new celebs are on the hunt for love. Tonight it's their first ever singles mixer and it's the most dramatic yet.
Dating experts Nadia Essex plus new boy Paul C Brunson have got their hands full – but will everyone bag a date?
The Gifted, 9.00pm Sunday, FOX
Back for a second run, the Marvel family adventure series starring Stephen Moyer and Amy Acker picks up six months after the season one finale when the Mutant HQ Atlanta Station was destroyed.
It's now six months later, with the Mutant Underground at their new HQ in Washington DC, stuck in the middle of an increasingly polarized situation, as both anti-mutant sentiment and the mutant rights movement are on the rise.
This Country, 10.30pm Saturday, BBC One
Have to admit I've never seen this mockumentary exploring the lives of Cotswold cousins, Kerry and Kurtan Mucklowe.
During the second season, Kerry's trusting nature was taken advantage of and she was implicated in a criminal enterprise with her devious father, Martin. As the cops closed in, Kerry was left with a direct choice: save her father or save herself.
This one-off special investigates the fallout from Kerry's criminality.
Black Hollywood: They've Gotta Have Us, 9.00pm Saturday, BBC Two
Artist and photographer Simon Frederick offers viewers a unique insight into the film industry from some of its biggest names, charting the rise of black actors and filmmakers.
This unique three-part series is the inside story of the biggest turning points, the triumphs and heartbreaks of black life on both sides of the lens, from Sidney Poitier and Harry Belafonte, to the present day triumph of Moonlight.
Oscar wins and Black Panther success at the box office and confirms what black artists already knew: that the talent and creativity was always there, underscored by a rich and meaningful oral history.
Junior Eurovision, 8.30pm Sunday, TG 4
Eoghan McDermott is back presenting this underage version of the Eurovision Song Contest, which is open to 9-14-year-olds. Here 32 of them compete to represent Ireland in Minsk.
Fiachna Ó Braonáin, Bláthnaid Treacy and a rotating guest judge will be putting the young hopefuls through the musical hoops.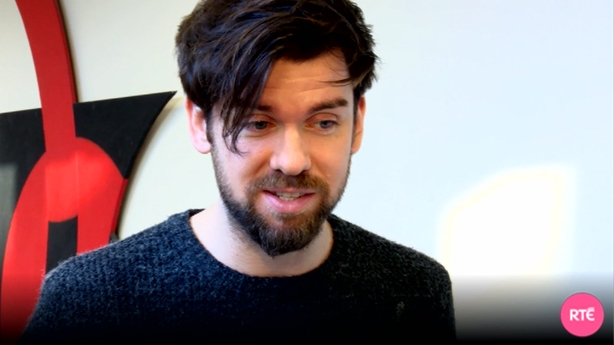 Beats, Bass and Bars – The Story of Grime, 10.00pm, BBC Four
The story of how grime rose from the council estates of east London to become the most important British musical movement since punk.
Through personal encounters with key pioneers from the last four decades of British black music, Rodney P, the 'godfather of British rap', discovers that the success of grime rests upon previous generations of artists and learns that grime can only be truly understood when viewed as part of a broader social narrative and ever-evolving musical culture that goes back to the 1980s.
A Little Bit TV, 7.30pm Friday, RTÉ One
This week's edition is a special, dedicated to the late TV presenter Bunny Carr, who is probably best remembered for hosting the quirky quiz show, Quicksilver.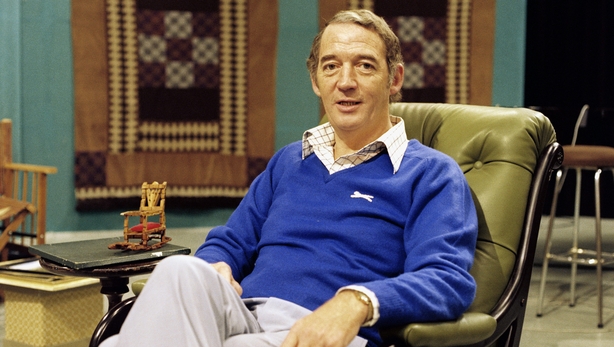 Would I Lie to You, 9.30pm Friday, BBC One
Rob Brydon returns with a new series of the award-winning comedy panel show with David Mitchell and Lee Mack as the lightning-quick team captains.
Over the course of the show, celebrity guests reveal amazing stories about themselves, some of which are true and some of which are not. The aim of the game is to fool the opposition into mistaking fact for fiction and fiction for fact.
The Last Leg, 10.00pm Friday, Channel 4
The award-winning series is back for a 15th season. Hosts Adam Hills, Josh Widdicombe and Alex Brooker reunite with their honest, upbeat brand of satirical comedy.
As ever, the hashtag #isitok paves the way for the gang to round up, examine and explain the leading and most entertaining news stories of the week.
Ending this weekend
Mock the Week, 10.00pm Friday, BBC Two
Dara O Briain and Hugh Dennis bring the current series to a close with a special edition of the topical comedy show featuring best bits and unseen material.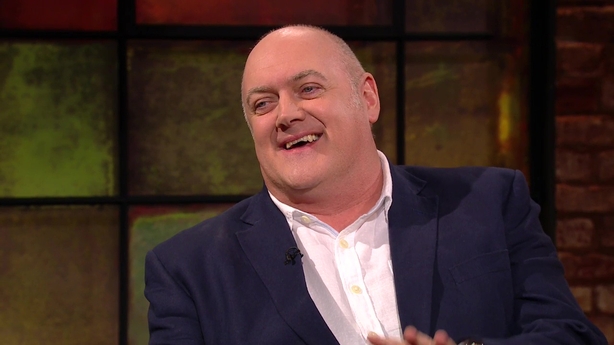 Great British Menu, 8.00pm Friday, BBC Two
It's the grand finale as the winning chefs cook their dishes at a banquet for the heroes of the NHS.
Having arrived at St Bartholomew's Hospital in London, the chefs are shown the incredible location for the event - the almost 300-year-old Great Hall. But there's a shock in store as Oliver reveals that it's the banquet guests who will be voting for their favourite dish on the menu to elect an overall Champion of Champions.
New to Download
The Haunting of Hill House, from Friday, Netflix
Based on the 1959 gothic novel The Haunting of Hill House by Shirley Jackson, it's been twice adapted to film - easily the best was 1963's The Haunting, now considered a classic in psychological terror.
In this version, flashing between past and present, a fractured family confronts haunting memories of their old home and the terrifying events that drove them from it.
Fightworld, from Friday, Netflix
Actor and fight enthusiast Frank Grillo travels the world, immersing himself in different fight cultures to understand their traditions and motivations.
Don't Miss
Who Do You Think You Are? 9.30pm Sunday, RTÉ One
Line of Duty and Blood star Adrian Dunbar traces his roots, including a Singapore born grandfather who was a ceremonial drummer boy for Queen Victoria and an uncle who fought with Franco's forces in the Spanish Civil War.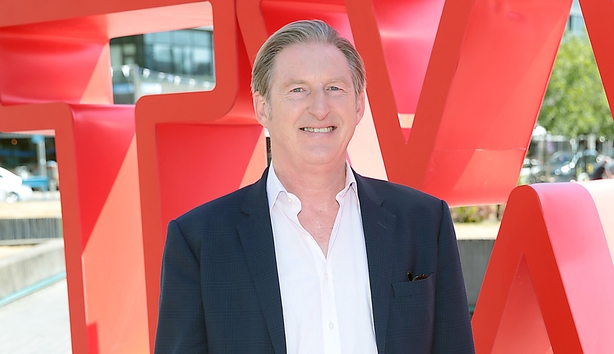 Weekend movies
Frozen, 4.00pm Saturday, RTÉ One
Deffo one for afternoon viewing if the storm kicks in over the weekend, this Disney animated modern classic is only five years old but seems to have been around forever.
Inspired by Hans Christian Andersen's fairy tale The Snow Queen and It tells the story of a fearless princess who sets off on a journey alongside a rugged iceman, his loyal reindeer, and a naïve snowman to find her estranged sister, whose icy powers have inadvertently trapped their kingdom in eternal winter.
Guardians of the Galaxy, 9.25pm Saturday, RTÉ One
One of the surprise Marvel hits (well, to me, anyway), it features an ensemble cast including Chris Pratt, Zoe Saldana, Dave Bautista, Vin Diesel, and Bradley Cooper as the titular Guardians.
As the Guardians of the Galaxy franchise begins, Pratt's Peter Quill forms an uneasy alliance with a group of extraterrestrial criminals who are fleeing after stealing a powerful artifact.
Box Set Binge
Travel Man, All4
Whether you're looking for somewhere to go for a weekend or just need a bit of a laugh, this Richard Ayoade series entertains and informs.
All seven seasons of the show are available as Ayoade and various famous heads attempt to offer would-be holiday makers a template for 48 hours in some of the world's most popular mini-break destinations.
Click here for full TV listings