Prosecutors in New York have dropped part of the criminal case against disgraced Hollywood producer Harvey Weinstein.
On Thursday (October 11), a judge agreed to dismiss allegations by one of the three accusers in the case, Lucia Evans, who was among the first women to publicly accuse Weinstein of sexual assault.
The development was announced in a New York court with Weinstein looking on.
Evans had told The New Yorker that Weinstein sexually assaulted her during a meeting at his office in 2004
Five charges involving alleged sexual assaults on two women remain.
Weinstein has denied all the charges.
His lawyer, Benjamin Brafman, said he would seek to have the remaining charges dismissed as well.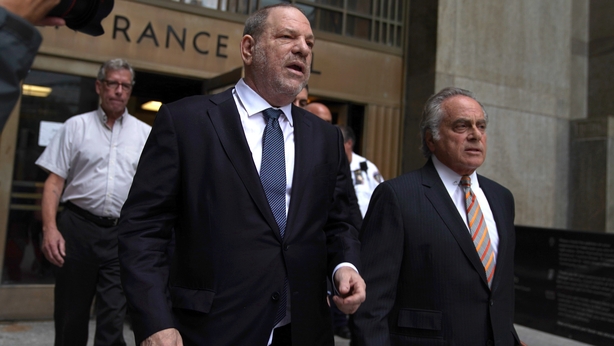 Assistant District Attorney Joan Illuzzi-Orbon told the judge that prosecutors would not oppose dismissal of the count in the case involving Evans, but she said the rest of the case was strong.
"In short, your honour, we are moving full steam ahead," she said.
Weinstein's lawyer Brafman told the judge he believed Evans had lied to the grand jury and said he believed a police detective had attempted to influence the case by keeping a witness from testifying about her misstatements.
"The integrity of these proceedings has been compromised," he claimed.
A lawyer for Evans said she was disappointed by the decision to "abandon" her.
"Let me be clear: the decision to throw away my client's sexual assault charges says nothing about Weinstein's guilt or innocence. Nor does it reflect on Lucia's consistent allegation that she was sexually assaulted with force by Harvey Weinstein," lawyer Carrie Goldberg said.
"It only speaks volumes about the Manhattan DA's office and its mishandling of my client's case."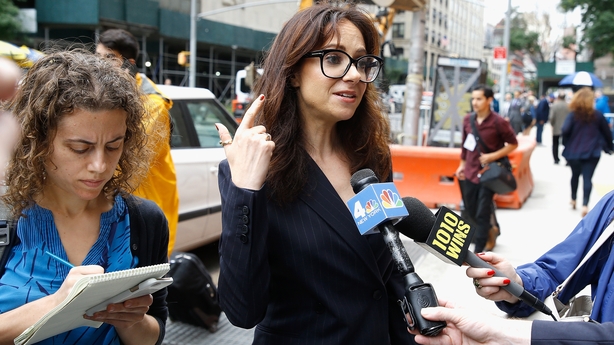 Weinstein still faces charges over allegations that he raped a woman in his hotel room in 2013 and sexually assaulted a different woman in 2006. He has denied all allegations of non-consensual sex.
He has pleaded not guilty and is free on $1 million bail.