Sharon Horgan's new show Women on the Verge begins, while Press and Sick of It both end, and Get Shorty returns for a second season . . .
Pick of the day
Women on the Verge, 10.30pm, RTÉ 2
Here's a new six-part dramedy set in Dublin that follows the lives of three women in their 30s, played by Kerry Condon, Nina Sosanya and Eileen Walsh.
While everyone else is settling down, married with kids, and increasingly in control of their lives, Laura, Katie and Alison seem to be moving in the opposite direction.
Created by Sharon Horgan and Lorna Martin, and adapted from Martin's critically acclaimed comic memoir Woman on the Verge of a Nervous Breakdown, the show opens after a potential work promotion, a family christening and a messy love triangle collide disastrously for Laura.
She decides it's time to take action to stop herself from completely unravelling. Alison, desperate for a baby and sick of first dates decides to get back with her ex Martin, despite not being in love with him.
Single parent Katie backs out of an artificial insemination to give her daughter Ella a sibling but finds out some surprising news concerning her ex husband's new wife Siobhan.
New or Returning Shows
Ireland's Biggest Prison, 9.00pm, Virgin Media One
As the title clearly implies, this is about incarceration in Ireland – more specifically, the Midlands Prison, a medium security prison in Portlaoise, County Laois.
The Midlands Prison was built adjacent to the high security Portlaoise Prison, with which it shares some facilities. And in this opening episode viewers get to meet the Governors, as well as prison staff and inmates.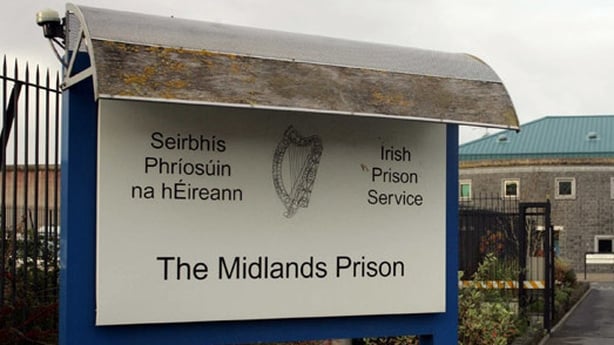 Ending Tonight
Press, 9.00pm, BBC One
Ben Chaplin has been eye-catching as tabloid editor Duncan in this far-fetched but fun tale of two fictional newspapers in London.
Tonight, Duncan attempts to spend quality time with his son, Fred (Benjamin Campbell), but finds it difficult in the face of Sarah's (Natasha Little) open hostility.
Meanwhile, at the home of her billionaire boyfriend, Max Klein (Matt Rippy), Sarah informs Duncan that she and Max intend for him never to see Fred again.
Elsewhere Holly (Charlotte Riley) struggles to separate her personal grievances from her professional ambitions. She adds to Duncan's troubles by threatening to publicly expose his relationship with Kristina (Kasia Koleczek), the sex worker with whom he has a longstanding arrangement.
Sick of It, 10.30 & 10.30pm, Sky One
Snubbing the Voice in His Head, Karl decides buying flowers is the only way to win Zoe back in the first of two final episodes.
But his plan to woo her goes out the window when he gets caught up in the lives of a father and his estranged son he picks up in his cab.
Later, and suffering from a bad bout of constipation, Karl heads to the doctor to find out the only way to get things moving is to get over Zoe and start looking for love again.
New to Download
Salt Fat Acid Heat, Netflix
Chef and food writer Samin Nosrat travels the world to explore four basic keys to wonderful cooking, serving up feasts and helpful tips along the way.
Don't Miss
Get Shorty, 9.00pm, Sky Atlantic
Chris O'Dowd returns as Myles Daly, the mobster looking to make a killing in Hollywood, as the second season of the dramedy gets underway.
After the events of season one, Miles is in a dark place, and is working on a new project while anxiously awaiting the first cut of his film The Admiral's Mistress.
Meanwhile, washed-up producer Rick Moreweather (Ray Romano), now living a double life as an FBI informant, comforts his on-again, off-again squeeze (and also a terrifyingly unstable mob boss) Amara when business goes south.
Click here for full TV listings