Donald Trump couldn't resist from clapping back at Taylor Swift after the popstar broke her silence on her political views for the first time to back two Democratic politicians in the upcoming mid-term elections, while criticising a Republican candidate.
Swift, who will be voting in her home state of Tennessee, publicly endorsed Phil Bredesen for the Senate and Jim Cooper for House of Representatives, while singling out Republican candidate Marsha Blackburn for reproval, saying her voting record in Congress "appalls and terrifies me".
We need your consent to load this Instagram contentWe use Instagram to manage extra content that can set cookies on your device and collect data about your activity. Please review their details and accept them to load the content.Manage Preferences
Swift's strongly-worded Instagram post has provoked a massive reaction among her fans, both positive and negative, and now President Trump has weighed in while speaking to reporters outside the White House.
He said: "Marsha Blackburn is doing a very good job in Tennessee. She's leading now, substantially, as she should.
"She's a tremendous woman, I am sure Taylor Swift does not know anything about her and let's say that I like Taylor's music 25% less now."
Voter registration reportedly shot up after @taylorswift13 revealed her voting intentions.@realDonaldTrump hit back saying he likes her music "25% less" after she backed the Democrat candidate in Tennessee.  

Read about why Swift broke her silence here: https://t.co/3HJkEgYvCE pic.twitter.com/5dzlagAkze

— Sky News (@SkyNews) October 9, 2018
Since Swift reached out to her 112 million Instagram followers, the organisation Vote.org said the site has seen a spike in voter registrations.
A representative for the website told Time that 105,000 people registered in the hours after Swift published the post on Sunday evening.
The 28-year-old Shake It Off star said she felt compelled to speak out because she believes in "the fight for LGBTQ rights" and that "any form of discrimination based on sexual orientation or gender is WRONG".
She added: "I believe that the systemic racism we still see in this country towards people of colour is terrifying, sickening and prevalent."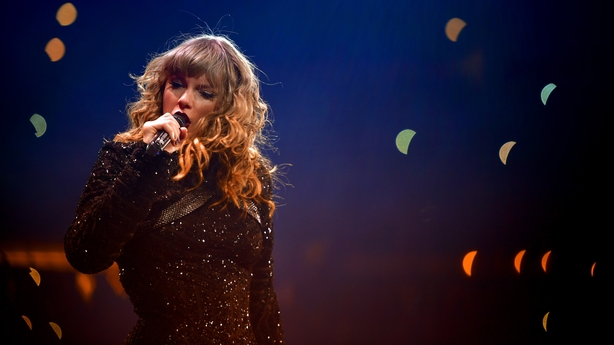 Swift went on to say that she will not vote for Marsha Blackburn, despite her desire to see women in office.
"I cannot vote for someone who will not be willing to fight for dignity for ALL Americans, no matter their skin colour, gender or who they love," she said.
"As much as I have in the past and would like to continue voting for women in office, I cannot support Marsha Blackburn. Her voting record in Congress appalls and terrifies me. She voted against equal pay for women.
"She voted against the reauthorisation of the Violence Against Women Act, which attempts to protect women from domestic violence, stalking, and date rape.
"She believes businesses have a right to refuse service to gay couples. She also believes they should not have the right to marry. These are not MY Tennessee values."