Today's telly is dominated by Budget 2019 – but there's plenty on elsewhere if you want to escape from that . . .
Pick of the day
Prime Time – Budget Special, 9.40pm, RTÉ One
Presented by Miriam O'Callaghan and David McCullagh, this Budget special will be analysing how the day's events at Leinster House will affect the money in your pocket, and also discussing its implications with audience members and politicians.
Before that, between 2 and 5pm on RTÉ 2 there's live coverage of Dáil Éireann featuring responses from the opposition.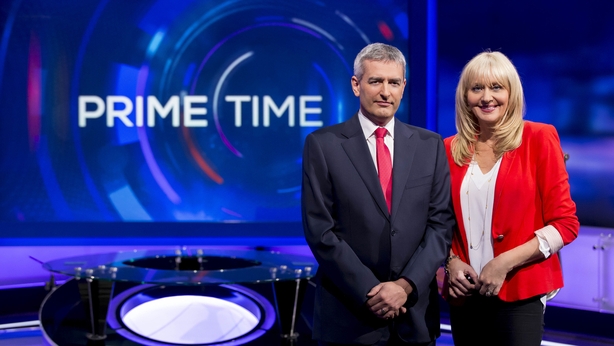 New or Returning Shows
The Good Doctor, 9.00pm, Sky Witness & NOW TV
A breakout success in 2017, this medical drama's first season toppled ratings records in the US, and now Freddie Highmore is back for a second run as Shaun Murphy, a young autistic surgical resident at San Jose St Bonaventure Hospital.
As the second season picks up, Dr Murphy's career is in the balance, and his proposed treatment for a homeless patient puts him in the line of fire. Meanwhile, Dr Glassman must overcome his personal feelings about his oncologist, Dr Marina Blaize, and face a difficult decision about his health.
A Dangerous Dynasty: House of Assad, 9.00pm, BBC Two
Here's a three-part series delving into the story of Syria's Assad dynasty. Right at the centre of it are President Bashar and his wife Asma.
Episode one follows their journey to become president and first lady of Syria against the backdrop of a troubled and suspicious family.
Bashar's father Hafez, an old-fashioned Middle East dictator who saw off six US presidents, had Bashar's older brother in mind as the next president. When he died in a car accident, a completely unprepared Bashar was next in line.
Ending Tonight
Wanderlust, 9.00pm, BBC One
Joy (Toni Collette) and Alan (Steven Mackintosh) must face up to the seismic changes in their lives as this relationship drama comes to a close. After a tense encounter with Claire (Zawe Ashton), Joy takes a risk and goes on a bold journey.
The kids are experiencing major life changes of their own, as son Tom's (Joe Hurst) new relationship progresses in a surprising way and daughter Laura (Celeste Dring) figures out exactly what, and who, she wants for herself.
Joy must make one, final decision about her future . . .
First Dates Hotel, 9.15pm, Channel 4
A final group of British singletons are looking for love in this Italian playground of passion. Othello, who's 27, used to have 'all the game' but since he lost his hair his mojo's gone Awol.
Can he be a Romeo to removal co-ordinator Juliet, even though she's not particularly keen on bald men?
Meanwhile, Mark was married to a woman for 25 years and used to be the Dean of Rochester - but gave up the church when he fell in love with a man. He's new to the world of gay dating.
Surviving the Island with Bear Grylls, 10.20pm, Channel 4
More than a month ago, Bear Grylls abandoned 10 celebrities on a desert island in the Pacific. Now he returns to pick up the seven remaining islanders and to find out how they made it to the end.
As the celebrities look back and reflect on their time on the island, they reveal how they managed to deal with the brutal conditions and intense hunger.
Don't Miss
Revolting Ireland, 10.00pm, Virgin Media One
Simon Delaney continues to present this four-part series that looks at recent decades of street marches, riots, occupations, major strikes and mass protest movements as huge changes in Irish society were won and lost.
This week the focus moves up to the 1970s, a time when the Women's Liberation movement took off and gay rights began to become a major issue in Ireland.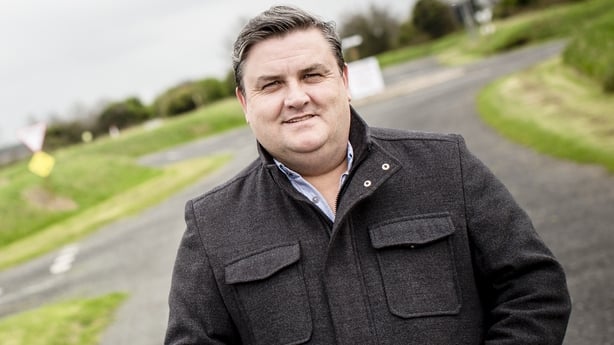 Click here for full TV listings