On an outrageously busy night of TV, there's a doc about Brendan Grace, Adrian Dunbar stars in new drama Blood, while The Walking Dead returns for a ninth season . . . and that's just for starters!
Pick of the day
Brendan Grace, Funny Man, 9.35pm, RTÉ One
As Brendan Grace celebrates 50 years in the entertainment business, this documentary looks back over the career of Ireland's favourite funny man.
Born into poverty in Dublin' Liberties, Grace began his career as a ballad singer with The Gingermen but quickly gravitated towards comedy and built an act that saw him headline throughout the world.
With his character Bottler and many celebrated routines, Grace has performed for all sorts – famously wooing Frank Sinatra – and countless fans throughout his half-century on stage.
New or Returning Shows
Eamonn McCann: A Long March, 9.00pm, BBC One
Here's a portrait of Derry activist Eamonn McCann as he is finally elected to Stormont after 50 years as a political outsider.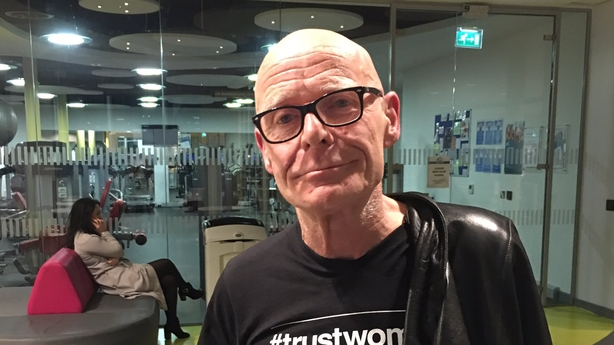 The Walking Dead, 9.00pm, FOX & NOW TV
Andrew Lincoln returns for his final episodes as no-nonsense deputy sheriff Rick Grimes in season nine of the Emmy award-winning US drama.
In a post-apocalyptic world, the undead are the least of the survivor's problems as they are forced to deal with the aftermath of the war in which the twisted Negan (Jeffrey Dean Morgan) unleashed hell at the end of season eight.
Now things heat up again as they prepare to face a new enemy: a mysterious group of survivors called The Whisperers.
Food Unwrapped, 8.30pm, Channel 4
Back for a new run, here are more revealing secrets about grub. Jimmy Doherty finds out if eating too many poppy seeds could make him fail a drugs test.
Kate Quilton learns the consequences of tipping your waste cooking oil down the drain. And Matt Tebbutt has a Sicilian bake-off with increasingly popular ancient grain bread.
Old People's Home for 4 Year Olds, 9.00pm, Channel 4
A three-month experiment is about to start at one of the largest retirement villages in the UK in a specially built nursery where the classmates' ages range from just three to 102.
Ending Tonight
Living with Lucy, 10.00pm, Virgin Media One
It's the final episode for the rambling Lucy Kennedy, who this week ends up following former Girls Aloud member Nadine Coyle as she goes on tour. Should be a good one.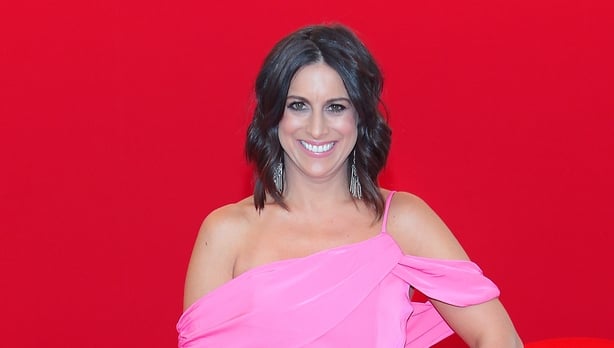 The Circle: Live Final, 10.00pm, Channel 4
Presented by Maya Jama and Alice Levine, tension's set to be sky high as it's revealed who is the most popular in The Circle and has got their hands on the £50,000 prize.
Elementary, 9.00pm, Sky Witness & NOW TV
The sixth season of this updated, New York-based take on Sherlock Holmes Could the world's greatest detective duo be going their separate ways as Holmes and Watson face their greatest challenge yet?
For The People, 10.00pm, Sky Witness & NOW TV
It's the end of the first season of Shonda Rhimes' latest series, and all facts are not created equal. Sandra defends a hydrologist accused of spying for the Chinese government, but the similarities between this and a former case she lost shakes her confidence.
Monkman & Seagull's Genius Guide to Britain, 8.0pm, BBC Two
Monkman and Seagull's genius road trip concludes with a whistle-stop tour of some of Scotland's most enigmatic scientific achievements.
Don't Miss
Blood, 9.00pm, Virgin Media One
The great Adrian Dunbar is best known these days for his superb performances as Superintendent Hastings in BBC One's Line of Duty – but here he is starring in Virgin Media One's new six-part family drama.
The story centres on the Hogan family. After the sudden death of her mother, the Dublin-based youngest daughter Cat (Carolina Main) returns to her rural family home and soon begins to suspect her father Jim (Dunbar) may have been involved in her mother's demise.
Blood is full of twists and turns, and is sure to provide a few watercooler moments over the coming weeks. I've seen the first two episodes and it's riveting.
Click here to see our video interview with Adrian Dunbar at the launch of Blood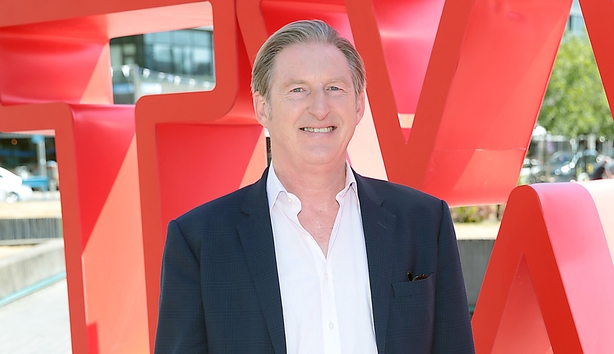 Click here for full TV listings