Today's telly picks include a new show looking back on Revolting Ireland, the return of Long Lost Family, and a documentary about The Bank that Almost Broke Britain . . .
Pick of the day
Revolting Ireland, 10.00pm, Virgin Media One
In this new four-part series presenter Simon Delaney takes viewers on a journey to explore how modern Ireland emerged and developed socially, politically and culturally.
The opening episode features the like s of the Suffragette movement and the 1913 Dublin Lockout, with contributions from a variety of sources, ranging from personalities such as Bob Geldof, Marian Finucane and Eamon McCann, to historians Diarmaid Ferriter, Leanne Lane and Donal Fallon.
This promises to be both fun and informative.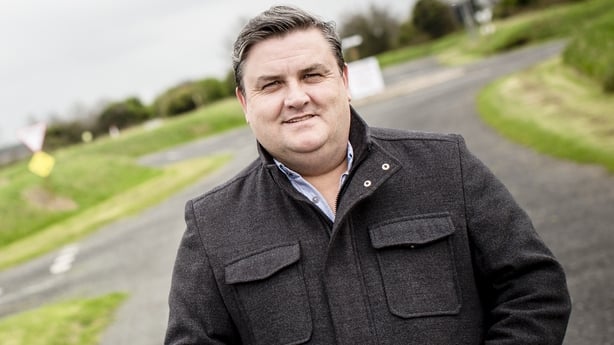 New or Returning Shows
Long Lost Family, 9.00pm, Virgin Media One
Back for an eighth season, Davina McCall and Nicky Campbell once again host as people who've lost contact over the years get reunited.
In episode one, there's a man - Pearse Egan, who grew up in Ireland - whose last contact with his father was a phone call from America when he was six. AS well as hisstory, there's Christina Barlow, who was transported from Bogota to Berkshire when her Colombian birth mother gave her up for adoption.
We need your consent to load this YouTube contentWe use YouTube to manage extra content that can set cookies on your device and collect data about your activity. Please review their details and accept them to load the content.Manage Preferences
The Bank that Almost Broke Britain, 9.00pm, BBC Two
Although we suffered more than most, Ireland wasn't the only country to indulge in a bank bailout following the global financial crash in 2008.
This documentary tells the extraordinary story of how a small Scottish bank briefly grew to become the biggest in the world before collapsing and triggering the largest financial bail-out in British history.
It focuses on a single day, 7 October 2008, when the Royal Bank of Scotland collapsed and almost took the entire UK banking system down with it. This dramatic financial thriller, set over 24 hours, is intercut with the story of the amazing rise and shocking fall of RBS.
Don't Miss
The Truth About Harry Quebert Affair, 9.00pm, Sky Witness
The plot's Brexit daft, with former Grey's Anatomy star Patrick Dempsey in the eponymous role as a novelist charged with the murder of a teenage girl found buried in his garden alongside his manuscript - but it's still very watchable.
And if you dip your toe tonight and like it, you can catch up on Sky.
In this fifth episode of ten, Marcus - with new evidence linking Nola Kellergan to Elijah Stern - looks to Sergeant Gahalowood for help in investigating the suspicious circumstances surrounding Nola's murder.
Also, having agreed with his publisher to turn his investigation into a book, Marcus visits Harry at the prison for his blessing. While there, Harry reflects on his first meeting with Elijah Stern, and his equally suspicious chauffeur, Luther Caleb.
We need your consent to load this YouTube contentWe use YouTube to manage extra content that can set cookies on your device and collect data about your activity. Please review their details and accept them to load the content.Manage Preferences
Click here for full TV listings