Talking for an edition of 60 Minutes which aired on Sunday, ex-Beatle Paul McCartney revealed that John Lennon only complimented one of his songs once.
"Once, John gave me a compliment. Once, the whole time," the affable musician said, revealing that Here, There and Everywhere from the the Beatles' Revolver album drew the once-off paean.
"John says just as it finishes, 'That's a really good song, that. I love that song,'" McCartney recalled
"I was like, 'Yes! He likes it!' I've remembered it to this day. It's pathetic, really." McCartney, on the other hand, would tell his fellow Liverpudlian that "his stuff was great."
In the interview to promote his new album, Egypt Station., McCartney also discussed his inability to read or write music, and recalled how he stumbled on the idea for the famous Mellotron opening of Lennon's psychedelic gem, Strawberry Fields Forever.
We need your consent to load this YouTube contentWe use YouTube to manage extra content that can set cookies on your device and collect data about your activity. Please review their details and accept them to load the content.Manage Preferences
The Beatles singer and bassist also talked about the Abbey Road album cover, which features the Fab Four walking across a pedestrian crossing close to the the famous London recording studio.
Paul is famously barefoot in the photo. "I was wearing sandals, it was a hot day and I just left them off (outside the camera range)," recalls the musician.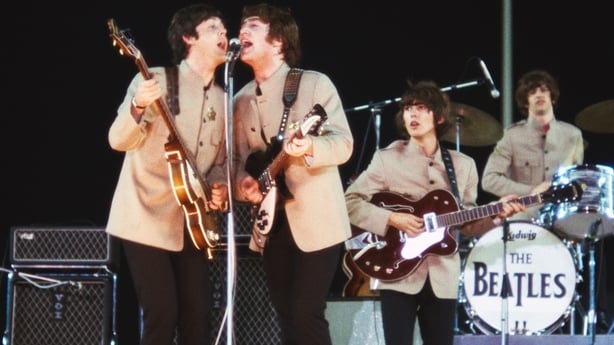 McCartney has also written a picture book, due for publication next year. Hey, Grandude follows an elderly, magical gentleman called Grandude and adventures he embarks on with his four grandchildren.
"He calls them 'Chillers'," said McCartney, who is himself a grandfather to eight children."One day one of them said to me 'Hey Grandude!'. I said 'What?' and I thought, I kind of like that, so from then on I was kind of known as Grandude."
"They love him and they go on adventures with him and he's kind of magical, so you'll see that in the book. I wanted to write it for grandparents everywhere - and the kids - so it gives you something to read to the grand-kids at bed time."