The History of Comedy continues, there's a documentary on Ireland's Jihadis, a new drama about a dirty cop, and it's cheerio to Vogue Williams and The Walking Dead . . .
Pick of the day
The History of Comedy, 9.00pm, Sky Arts & NOW TV
The second season of this superb documentary series continues with a look at the history of comedic duos and the evolution of comedy teams.
Comedy teams have always been an important part of classic comedy. The work of Laurel and Hardy, Abbott and Costello, the Marx Brothers, the Three Stooges, George Burns and Gracie Allen, Dean Martin and Jerry Lewis, and Mike Nichols and Elaine May, still resonates in comedy circles today.
This episode takes a closer look at such pioneering comedians and those who followed, such as Cheech and Chong, Gene Wilder and Richard Pryor, the Blues Brothers, and Tina Fey and Amy Poehler.
New or Returning Shows
Ireland's Jihadis: True Lives, 10.00pm, Virgin Media One
Presented by investigative journalist Paul Williams, this documentary tells the story of how an Irish woman became obsessed with Islamic extremism and befriended one of the London bridge attackers.
She claims travelled to Ireland to see her on numerous occasions, and the documentary also explores Islamic extremism in Ireland to find out if it poses a threat to our national security.
Williams speaks to leading cleric Shaykh Dr Umar Al-Qadri who claims there are over 150 Islamic extremists living in Ireland.
He also speaks to Aimen Dean, a former MI5 & MI6 operative who infiltrated Al-Qaida and believes Ireland is being used as a logistics base for fundraising and recruitment.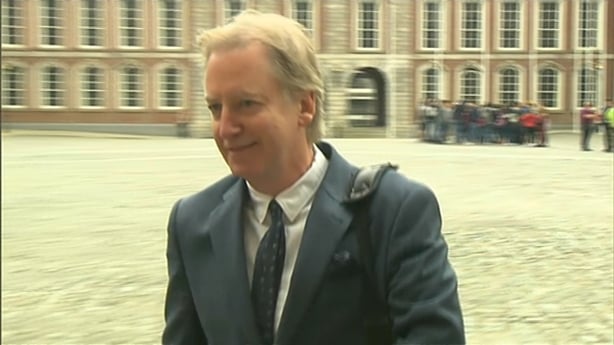 Alex, 11.05pm, Channel 4
Walter Presents continues with what promises to be an intense action crime thriller from Sweden.
When a street meeting turns into a gunfight, dirty cop Alex Leko accidentally kills his partner and best friend, Martin.
Guilt-ridden, he decides to go straight and sends word to local crime boss BG, with whom he has connections, that his corrupt days are over.
But new partner, by-the-book cop Frida Kanto, is ordered to find enough dirt on Alex to have him prosecuted.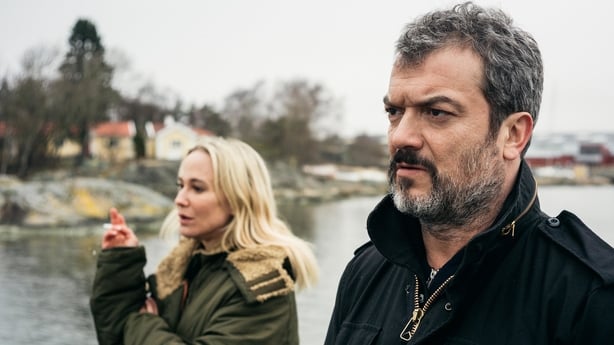 Ending Tonight
Vogue: Trial by Social Media, 9.30pm, RTÉ 2
In the final episode of Vogue Williams' latest series, she explores the sheer power that online platforms have to bring about the downfall of anyone in a matter of hours.
She finds out what impact online campaigns have on the potential for a fair trial, where the line between witch hunt and empowerment lies, and where we go from here when it comes to acceptable online behaviour and how it can be policed.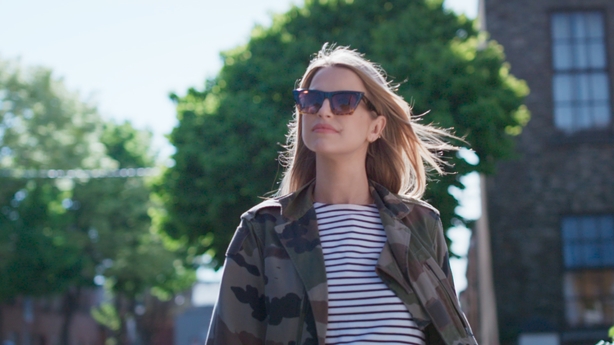 The Walking Dead, 11.30pm, RTÉ 2
It's the season 8 finale of the long-running zombie apocalypse drama starring Andrew Lincoln as Rick Grimes, leading a group of survivors to war with Negan (Jeffrey Dean Morgan) and the Saviors.
As the run comes to an end, expect a bloody and deadly battle as the communities join forces in a last stand against the Saviors as all-out war unfolds.
New to Download
A Fantastic Woman, Sky Cinema
Director Sebastián Lelio's Oscar winner - named Best Foreign Language Film ahead of both Loveless and The Square - features a mesmerising lead performance from rising star Daniela Vega.
She plays Marina Vidal, a young trans woman living and working, as a waitress and nightclub singer, in the Chilean capital of Santiago.
Her passionate relationship with handsome older man Orlando (Francisco Reyes) seems to be going from strength to strength, but when he suddenly collapses Marina finds herself excluded from almost every aspect of her former life as her identity is put on trial and her rights stripped.
Don't Miss
9-1-1, 9.00pm, Sky Witness & NOW TV
The hugely entertaining first responders' drama continues as a full moon keeps the crew busy with some of the craziest calls yet, with Athena investigating a potential home invasion and facing a rabid criminal.
Meanwhile, Abby helps investigate the murder of a caller, and Bobby and Buck have their hands full at a yoga studio for pregnant women.
As Angela Bassett's Athena says: "It's gonna be a long night!"
Click here for full TV listings