Chas Hodges, one half of the popular musical duo Chas and Dave, has died aged 74.
A tweet from the duo's official Twitter account confirmed the news on Saturday (September 22).
It said Hodges recently received successful treatment for oesophageal cancer, but died pearcefully in his sleep in the early hours of Saturday morning after suffering organ failure.
It is with tremendous sadness that we announce the passing of our very own Chas Hodges. Despite receiving successful treatment for oesophageal cancer recently, Chas suffered organ failure and passed away peacefully in his sleep in the early hours of this morning. pic.twitter.com/bwxqfHUjUg

— Chas And Dave (@chas_dave) September 22, 2018
A message on the group's website added: "We would like to thank our fans for their fantastic support and goodwill at this difficult time."
Hodges was born in London in 1943 and began his career in music in the 1960s as a session musician.
He teamed up with Dave Peacock in the 1970s where they found fame as Chas and Dave.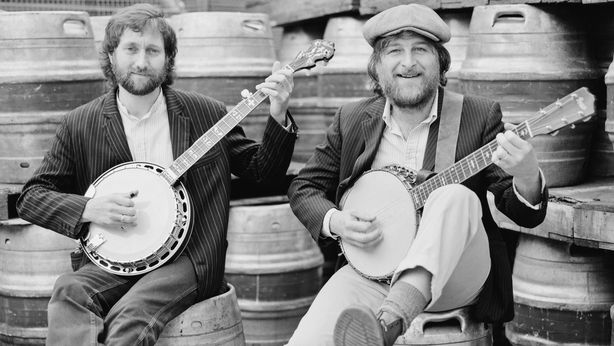 The duo released their debut album, One Fing 'n' Anuvver, in 1975.
They scored hits in the 1970s and 1980s with tracks such as Rabbit and Snooker Loopy.
We need your consent to load this YouTube contentWe use YouTube to manage extra content that can set cookies on your device and collect data about your activity. Please review their details and accept them to load the content.Manage Preferences
Chas and Dave split in 2009 but reunited a year later.
Hodges was diagnosed with oesophageal cancer in 2017 and they cancelled a number of tour dates as he underwent treatment.
Tributes to the late musician have poured in on Twitter.
Sad news. The very least we could do in Chas' memory is make "Ain't No Pleasing You" the new national anthem. Belting tune. https://t.co/nadJD6Wjhm

— Adam Kay (@amateuradam) September 22, 2018
Absolutely Gutted Chas Hodges has passed away ! Grow up listening to Chas'n'Dave proper London tunes the London knees up will never be the same agian #ChasnDave pic.twitter.com/A8MUCehxfG

— Mark Quane (@mbquane) September 22, 2018
Very sad to say goodbye to one of London's true music icons - the wonderfully talented Chas Hodges pic.twitter.com/oQOyrxLMFz

— Royal Albert Hall (@RoyalAlbertHall) September 22, 2018
Very sad that we lost the great Chas Hodges last night. A brilliantly talented musician and a lovely lovely bloke. Proper Spurs too. There will be a good old knees up in heaven when he gets there! #RIPChasHodges

— David Howells (@Howellsey) September 22, 2018
RIP Chas Hodges. A true Legend. "Ain't No Pleasing You" the greatest non-Spurs song Chas & Dave ever did.

— Andrew Hennessy (@andy_hennessy) September 22, 2018
Everyone at the Club is deeply saddened to hear of the passing of one of our own, Chas Hodges. Our thoughts are with his family and friends at this difficult time. pic.twitter.com/AMB7pWHUa4

— Tottenham Hotspur (@SpursOfficial) September 22, 2018
I don't know if I've ever had as much shameless fun at a gig as last time I saw Chas & Dave. And Chas Hodges in the atrium of Alexander Palace was way better than The Libertines (who booked him to be there). He also played on any number of Joe Meek classics. What a guy. R.I.P.

— Simon Price (@simon_price01) September 22, 2018
Some saw Chas & Dave as a bit of a novelty act but Chas Hodges was one of the most talented musicians this country has ever produced. An absolute legend.

— Paul O Keefe (@pokeefe1) September 22, 2018
So sad. Such a legend. Together with Dave he wrote the soundtrack to my childhood. RIP Chas Hodges. https://t.co/CnG1A1TkhR

— Rob Beckett (@robbeckettcomic) September 22, 2018