If you're going no further than the sofa, here are some tips on what's worth watching on the box between Friday and Sunday...
Pick of the weekend
Strictly Come Dancing, 6.15pm Saturday, BBC One
This week's show offers fans the first live episode since the glamorous launch show where the pairings were revealed. Since then, the celebrities and their professional partners have had two weeks to rehearse their first routine.
Tonight, the 15 couples take to the Strictly ballroom to perform live in front of judges Darcey Bussell, Bruno Tonioli, Craig Revel Horwood and Head Judge Shirley Ballas.
The judges will score each couple for the first time, but there will be no farewells this week. Instead their scores will be carried over to next weekend, when UK viewers get the chance to vote for their favourite couple.
New or Returning Shows
Winning Streak, 8.15pm Saturday, RTÉ One
There's a new-look to Ireland's longest-running game show as it returns - with five more players hoping to win up to €500,000 on the Grand Prize Wheel.
The dynamic duo of Marty Whelan and Sinead Kennedy enter into their sixth year as co-presenters, and the show itself first appeared on RTÈ back in September 1990. Since then almost 6,000 people have taken part, winning in excess of €170 million in prizes.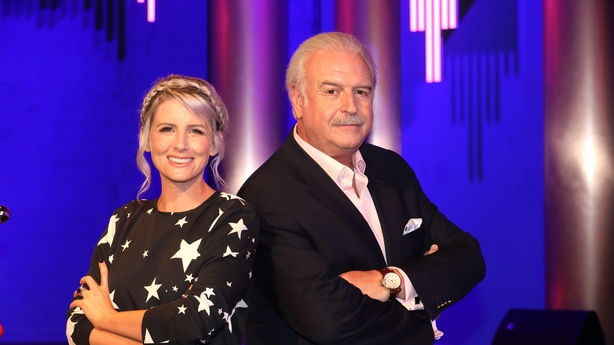 Mystery Road, 9.00pm Saturday, BBC Four
This six-part Australian drama series is about a reserved detective Jay Swan, who finds an outback community fractured by secrets.
Practical local cop Emma James accepts Jay's abilities, but not his methods, as he and other outsiders disrupt things in town.
Can You Feel It – How Dance Music Conquered the World, 10.00pm Friday, BBC Four
Here's a three-parter about the history of House music, which is now one of the most popular music genres on the planet.
In the first episode viewers can follow the 4/4 beat from its disco origins through remix culture to house, techno, acid house and the current EDM explosion.
With contributions from disco legends Nicky Siano and Tom Moulton, house pioneers like Marshall Jefferson, Farley 'Jackmaster' Funk and Steve 'Silk' Hurley, Detroit techno inventors Juan Atkins, Kevin Sanderson and Derrick May and modern DJ superstars such as Pete Tong and David Guetta.
Here's the great Love Can't Turn Around by Farley 'Jackmaster' Funk and featuring Darryl Pandy:
Feile – An Turas Go Tipp, 8.30pm Friday, RTÉ One
The Trip to Tipp has gone down in Irish music folklore for all the best reasons, while the promoters MCD claimed at the time it was Ireland's answer to Woodstock!
There were no mobile phones, no internet, no social media, but it created a world of wonderful memories and music for the people who played it, worked it, and indulged.
Féile – an Turas go Tipp captures some of that magic of the original on the eve of the remake.
Tá cuimhní cinn go leor faoi The Trip to Tipp ag go leor daoine mar Woodstock na hÉireann.
Ní raibh fón póca ag éinne, ní raibh meáin shóisialta ar bith ann ach fós féin, maireann cuimhní na ndaoine a bhí ann, idir cheoltóirí agus na daoine a d'fhreastail air ó shin.
Téann Féile- An Turas go Tipp siar chun cuid den draíocht a bhain leis an gCoirmcheol a thabhairt ar ais roimh athchruthú na Féile.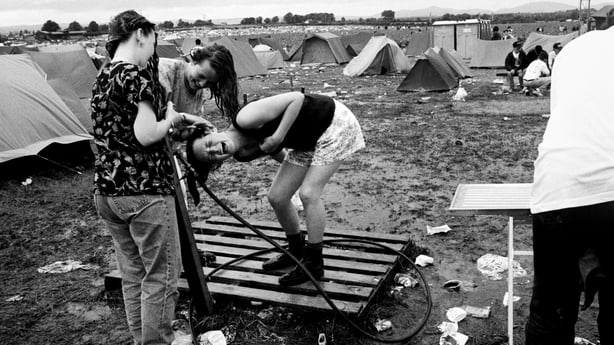 999: On The Frontline, 9.00pm Sunday, More4
A new run of the show filmed in real time as British ambulance crews treat emergencies.
In the first episode, West Midlands paramedics and the air ambulance rush to save an elderly man who has life-changing injuries following a fall from a ladder.
Ending this weekend
Bodyguard, 9.00pm Sunday, BBC One
The biggest new drama on British television in over a decade reaches its conclusion with an extended, 75-minute finale.
Principal Protection Officer David Budd (Richard Madden) has made a major breakthrough in the investigation into the attack on the Home Secretary (Keeley Hawes), but his enquiries have put him in mortal danger.
With the clock ticking and no one left who believes him, David attempts to prove his innocence. But the evidence against him begins to stack up.
Blue Planet, 8.30pm Sunday, RTÉ 2
In the seventh and final episode in this remarkable series, the focus is on the damage inflicted on the sea world by mankind.
Microplastics and pollution are an increasing problem for the world's seas, threatening the lives of marine life and ultimately impacting on the ecosystem.
Ancient Invisible Cities, 9.00pm Friday, BBC Two
Michael Scott goes on an extraordinary journey to uncover the hidden and invisible treasures of Istanbul.
He discovers layer upon layer of history here, from the Greeks and Romans to the Ottoman Empire. Using spectacular laser scans, he brings the city's tumultuous history to life in the Hagia Sophia.
All Star Driving School, 7.30pm Friday, E4
The pressure's on at the All Star Driving School. All week the celebrity drivers have been slogging it out with the roads in the hope that today they can pass their driving tests.
The participants, including singer Tallia Storm and Hollyoaks' Ruby O'Donnell, must conquer their fears and smash their driving tests.
New to Download
Maniac, from Friday, Netflix
Set in a world somewhat like our own, in a time quite similar to our time, this dark comedy tells the stories of Annie Landsberg (Emma Stone) and Owen Milgrim (Jonah Hill), two strangers drawn to the late stages of a mysterious pharmaceutical trial, each for their own reasons.
Annie's disaffected and aimless, fixated on broken relationships with her mother and her sister; Owen, the fifth son of wealthy New York industrialists, has struggled his whole life with a disputed diagnosis of schizophrenia.
Neither of their lives have turned out quite right, and the promise of a new, radical kind of pharmaceutical treatment draws them and ten other strangers to the facilities of Neberdine Pharmaceutical and Biotech for a three-day drug trial.
Don't Miss
New Order Night, Saturday, Sky Arts & NOW TV
Settle in for an evening of timelessly innovative music and stunning visuals from Manchester's electronic pioneers.
Formed in 1980 from the ashes of punk band Joy Division by Bernard Sumner, Peter Hook and Stephen Morris after the suicide of front man Ian Curtis, New Order emerged as one of the most influential and acclaimed bands of their time.
Here, New Order take centre stage on Sky Arts, kicking things off at 9pm with New Order: Decades, a documentary that follows the band's preparations in the staging of their acclaimed collaboration So It Goes with the artist Liam Gillick and the 12-piece synthesiser orchestra that captured the headlines during the Manchester International Festival 2017.
This is followed at 11pm by New Order: Live in Glasgow which sees the band perform a dazzling career-spanning set list, which includes True Faith, Blue Monday and Temptation, at Glasgow's Academy in October 2006.
Here's a personal favourite:
Weekend movies
Hostiles, 8.00pm Saturday, Sky Cinema
This 2017 western stars Christian Bale, Rosamund Pike, Wes Studi, Jesse Plemons, Adam Beach, Rory Cochrane and Ben Foster.
Scott Cooper writes and directs with Bale starring as Captain Joseph J Blocker, a close-to-retirement military man who's seemingly known nothing but blood and dust.
For political reasons he's been tasked with safely escorting cancer-stricken Cheyenne warrior Yellow Hawk (Wes Studi) to his Montana homeland, a mission that's complicated when his party come across traumatised New Mexico homesteader Rosalee Quaid (Rosamund Pike).
Her husband and children have just been brutally murdered by Comanches, so Blocker steps up to act as protector.
The Nice Guys, 9.30pm Sunday, RTÉ 2
Here's a 2016 American neo-noir action comedy film directed by Shane Black and written by Black and Anthony Bagarozzi.
If you're a fan of old school buddy films, you'll love it.
Set in 1977 Los Angeles, the film focuses on a private eye (Ryan Gosling) and a tough enforcer (Russell Crowe) who team up to investigate the disappearance of a teenage girl (Margaret Qualley).
Box Set Binge
The Good Place seasons 1-2, Netflix
With season three starting next Friday, now's a good time to catch up on the first two runs of this hugely entertaining sitcom.
Kristen Bell stars as Eleanor Shellstrop, a woman who wakes up in the afterlife and is introduced by Michael (Ted Danson) to The Good Place, a Heaven-like utopia he designed, as a reward for her righteous life.
She soon realizes that she was sent there by mistake and tries to hide her true personality and become a better, more ethical person.
Click here for full TV listings