Fair City's Jenny Dixon says she was "emotional, exhausted and excited" filming her final scenes for the popular soap.
Warning: spoiler alert!
In last night's episode, Cathal gave Dixon's character Kerri-Ann an ultimatum, but she decided to stay. More drama brewed when Dolores discovered that Kerri-Ann was going to take the baby away from Decco.
When Aoife finds Samantha's fake passport reads 'Baby Karen' she is disgusted and without thinking she plunges a knife into Kerri-Ann's stomach and flees the scene...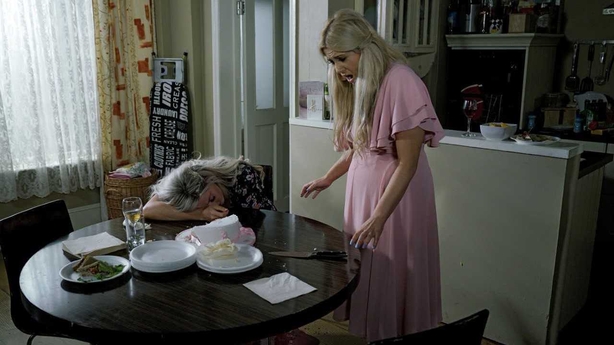 Speaking about preparing for her dramatic exit, Dixon said: "I was emotional, exhausted and excited! It was a nice day, it felt kind of epic, a sense of completion of a five-year role.
"I was also presented with the most beautiful bouquet of flowers from the producers; there was a speech, lovely gifts and cards, and a wrap party. It was quite special," she added.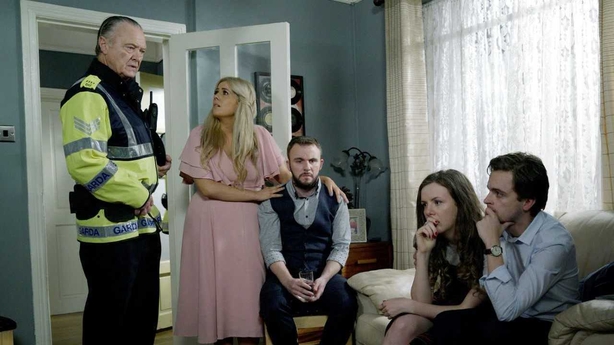 Dixon says she will miss working on the show but admits she has made friends for life: "I have a family there that I'm taking with me! We all celebrated at the wrap party in Lillie's after the episode and there was so much love there.
"The ones I worked most with obviously, my TV hubby Dave (O'Sullivan), George (McMahon), Stef (Kelly), Martha (Fitzpatrick), Rodrigo (Ternevoy), Martina (Stanley), Aisling (O'Neill) are core family, there for each other, but really there's so many more cast, crew, directors, writers who just light up my day when I see them too."
The actress, who recently announced her engagement to Limerick TD Tom Neville, revealed she has some exciting projects on her radar.
"I've had some really interesting meetings, so there are potentially things in the pipeline which I'm excited about. It's a really exciting time!"