There's a promising new drama called Trust, Vogue Williams is back, as is the Supervet, while Hang Ups comes to an end . . .
Pick of the day
Trust, 9.00pm, BBC Two
The series begins in 1973 with the kidnapping of John Paul Getty III (Harris Dickinson), an heir to the Getty oil fortune, by the Italian mafia in Rome. His captors banked on a multi-million-dollar ransom. After all, what rich family wouldn't pay for the return of a loved one?
Paul's grandfather, J Paul Getty Sr (Donald Sutherland), an enigmatic oil tycoon and possibly the richest man in the world, is marooned in a Tudor mansion in the English countryside surrounded by a harem of mistresses and a pet lion. He's busy. Paul's father, J Paul Getty Jr (Michael Esper), is lost in a daze in London and refuses to answer the phone.
Only Paul's mother, Gail Getty (Hilary Swank), is left to negotiate with the increasingly desperate kidnappers. Unfortunately, she's broke.
Trust charts the teenage grandson's nightmare ordeal at the hands of kidnappers, who cannot understand why nobody seems to want their captive back.
New or Returning Shows
Vogue: Is Monogamy Dead? 9.30pm, RTÉ 2
In this one-hour documentary, Vogue Williams asks various people if having one partner for life is a realistic proposition in a society largely consumed by instant gratification, while considering the prospect that there may be 'something' better around the corner.
Must be hard to find true love in such a narcissistic, self-obsessed world. Buy a mirror, maybe?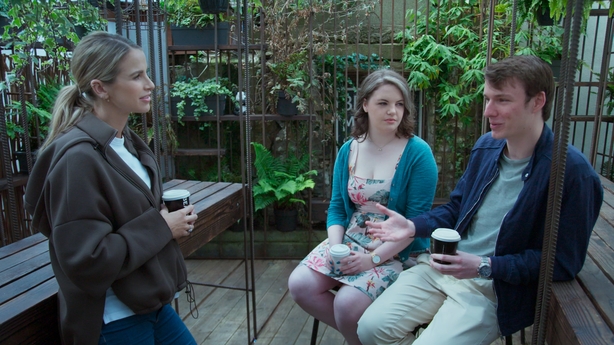 The Supervet, 8.00pm, Channel 4
The new run opens with a giant Newfoundland puppy called Lola, a trained water-rescue dog with a painful knee and painful shoulder that's causing her to limp.
What appears straightforward quickly turns into a much bigger concern, so Professor Noel Fitzpatrick and his team invent not one but two new implants for Lola's knee and the shoulder.
New to Download
Call the Midwife Season 6, Netflix
The hugely popular BBC period drama about midwives in the poor, east end of London gets up to 1962.
When the hardline Sister Ursula is appointed the new head of Nonnatus House, Sister Julienne finds herself demoted and working back alongside the midwives as an ordinary member of staff.
Ending Tonight
Hang Ups, 10.00pm, Channel 4
Stephen Mangan's pretty decent sitcom ends its first season as mounting pressure from Neil (Steve Oram) forces Richard (Mangan) to make big decisions without Karen's (Katherine Parkinson) knowledge.
Arguments over Maggie's (Celia Imrie) future end up with the realisation that she is in fact missing.
DIY SOS: Grenfell, 9.00pm, BBC One
In the second episode of DIY SOS's biggest and longest ever build, the team are attempting to build a two storey flexible use centre that can be used by the community however it decides.
Don't Miss
9-1-1, 9.00pm, Sky Witness & NOW TV
The crew races to an emergency when disaster strikes at an Indian wedding. Abby enlists the help of Buck to try to find her mother and, for the first time, meets Athena face-to-face.
Meanwhile, Bobby has a difficult time confronting his past and Hen struggles to make the right decision.
Click here for full TV listings