Lady Gaga, who is making her first major feature film appearance alongside Bradley Cooper in A Star is Born, says she sees a lot of younger self in her character.
The remake sees Gaga play Ally, an unknown singer-songwriter who is taken under the wing of Jackson Maine (Bradley Cooper), a talented but troubled musician whose star is on the decline while her career begins to take off.
Speaking to Variety on the red carpet at the Toronto Film Festival, Gaga became emotional when asked how her younger self would feel about being in the film.
"She's crying", Gaga said.
"When I see myself in this film I see so much of myself when I was younger, when I did not believe in myself, when I was bullied in school, I felt ugly, and my only escape was music and that's why I started to sing and write songs and act was because I wanted an escape from all of that pain."
"Little Stefani right now, she's very humbled and she's very surprised", the popstar added.
.@ladygaga got emotional on the red carpet for #AStarIsBorn https://t.co/wUoUg2OKap #TIFF18 pic.twitter.com/jbmEtMyOsl

— Variety (@Variety) September 10, 2018
Oscar-nominated Silver Linings Playbook star Cooper makes his directorial debut with the remake and Gaga praised the actor's transformation into a director, explaining that when "an artist is moving from one medium into another and there has been years and years of talent gestating for that new medium, I believe it is always about to be an explosion."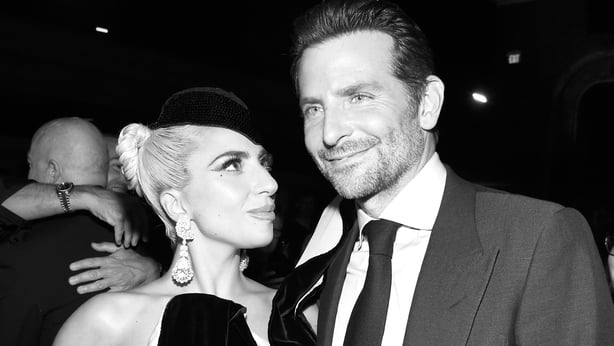 Gaga said she was taken aback when she first heard Cooper's singing voice.
"I heard his incredible voice instantly and I just stopped dead in my tracks. I said, 'You have a voice that comes from your soul and you know how to tell a story,'" she said.
"And we made a contract that day. It was like, I believe in you, you are an actress; I believe in you, you are a musician. And we shook hands on it."
This is the fourth version of A Star Is Born to make it onto the big screen. The original was released in 1937 and it was remade in 1954 with Judy Garland and James Mason, and again in 1976 with Barbra Streisand and Kris Kristofferson.
A Star Is Born is slated for release on October 5.