Find Me a Home Returns, there's a new documentary series about St James' Hospital in Dublin, and Press is the latest BBC drama . . .
Pick of the day
Find Me a Home, 8.30pm, RTÉ One
The third season of this highly topical property series kicks off with a powerful look at the pressure in the rental market.
Sommer O'Keefe is a 23-year-old mother of two. Her landlord is selling up and has terminated the lease, and after four months searching for alternative accommodation, she becomes homeless.
Emergency accommodation services are so overwhelmed that at one point they suggest she and her two children may have to sleep in a Garda station.
New or Returning Shows
Inside James's, 10.00pm, Virgin Media One
Here's a new documentary series about St James's, one of Ireland's largest hospitals. Situated in Dublin's south inner city, a record 400,000 patients were treated there last year, and the number is rising.
In the first episode, 31-year-old mother of two Tracie Doolin has been diagnosed with cervical cancer, and she's coming into hospital for a radical hysterectomy.
Mr Feras Abu Saadeh will be leading her operation and as part of the process he must determine whether or not the cancer has spread any further.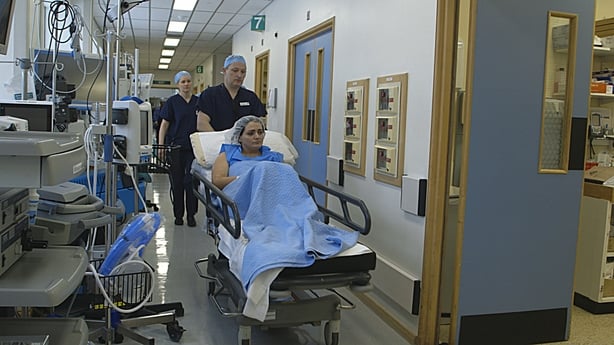 Spying on My Family, 9.00pm, Channel 4
Ever wondered what your loved ones get up to when you're not around? In this extraordinary experiment, the Kirks from Essex get a chance to find out.
For one week, the family will see into every corner of each other's lives, every social media post and text message laid bare. Cameras will track their every move, and - using cutting-edge smartphones - they'll be able to watch each other 24/7.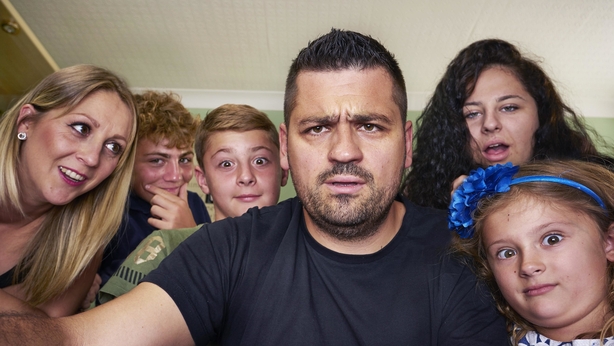 Underdogs, 9.30pm, TG4
The highly successful show returns after a ten-year break, with renowned footballers Paul Galvin, Valerie Mulcahy & Ray Silke as this year's selectors, putting a new group of skilled hopefuls under pressure and creating plenty of healthy competition for places on their team.
We need your consent to load this YouTube contentWe use YouTube to manage extra content that can set cookies on your device and collect data about your activity. Please review their details and accept them to load the content.Manage Preferences
Ross Kemp and the Armed Police, 9.00pm, Virgin Media One
This time around, Ross Kemp dons a bullet proof vest and with exclusive access to armed Police, heads out into Birmingham to discover how these highly trained officers are dealing with a rising tide of shootings.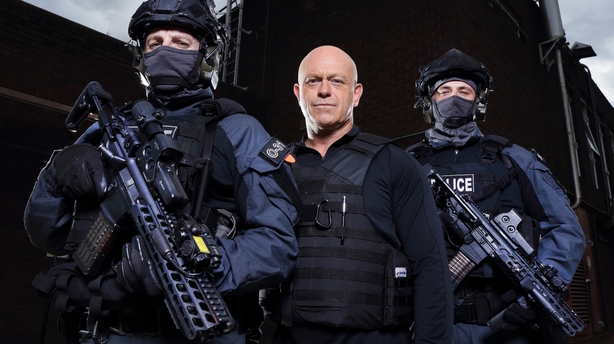 Ending tonight
Ireland's Rich List, 9.30pm, RTÉ 2
Episode two focuses on Ireland's Top 20 Richest Women. As usual, Joe O'Shea presents, and he aims to find out how the moneyed females made it in what's traditionally considered a male pursuit.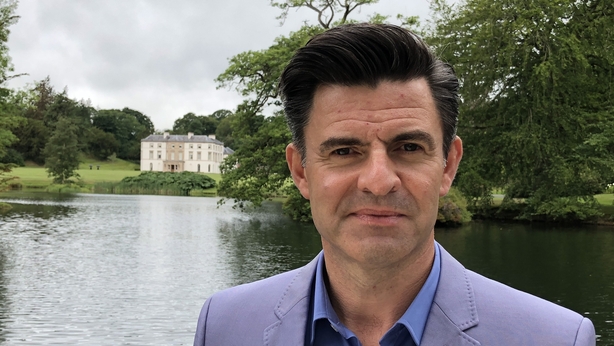 Don't Miss
Press, 9.00pm, BBC One
This new drama is about a fictitious London-based newspaper called The Herald, a left-leaning broadsheet struggling to adapt to the age of digital news, and The Post, a thriving populist tabloid. Both papers occupy buildings in the same square.
At The Herald, Deputy News Editor Holly Evans (Charlotte Riley) is chasing a story about the death of a young woman, following a hit and run by a police car.
When she learns that a nearby shop has already given its CCTV footage of the accident to The Post, Holly approaches the paper's e ditor Duncan Allen (Ben Chaplin) and asks for the tapes. Unfortunately, Duncan still remembers an uncomplimentary article Holly once wrote about him.
At The Post, Oxford graduate Ed Washburn (Paapa Essiedu) is given his first 'death knock', interviewing the parents of Shawn Kingsley, a footballer who has committed suicide.
We need your consent to load this YouTube contentWe use YouTube to manage extra content that can set cookies on your device and collect data about your activity. Please review their details and accept them to load the content.Manage Preferences
Click here for full TV listings