Former US Senate candidate Roy Moore is suing comedian Sacha Baron Cohen for $95m, alleging that he was tricked into appearing on Cohen's satirical television series Who Is America? and was defamed.
In the court documents filed in Washington DC, former Alabama Senate candidate Moore alleges the release form he signed before appearing on the show is null and void because it was signed under false pretences.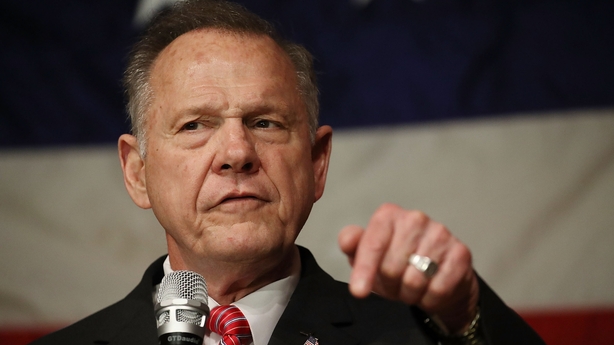 Moore's lawsuit says he went to Washington DC thinking he was to appear on an Israeli television show and receive an award. It says Cohen's interview "falsely painted, portrayed, mocked and with malice defamed Judge Moore as a sex offender".
Showtime, which produces Who Is America?, and the series' network, CBS, are also named in the lawsuit which further alleges intentional infliction of emotional distress and fraud.
The lawsuit states: "This false and fraudulent portrayal and mocking of Judge Moore as a sex offender, on national and international television, which was widely broadcast in this district on national television and worldwide, has severely harmed Judge Moore's reputation and caused him, Mrs Moore, and his entire family severe emotional distress, as well as caused and will cause plaintiffs financial damage."
Moore was accused of sexual misconduct during his campaign for the Alabama Senate last year. He has denied all allegations.