Gogglebox Ireland is back, while Mark O'Halloran's docu-drama, written by and directed by Thaddeus O'Sullivan features Tom Vaughan Lawlor as Hugh Lane, the great patron of Irish art.
Pick of the day
Gogglebox Ireland, 9.00pm, Virgin Media One
The telly-watching show returns for a fourth season, once against offering a flavour of the most weird and wonderful TV moments from the previous week.
Joined by a few new faces, Ireland's sofa favourite and friends are back and ready to tell it like it is from the comfort of their own homes.
In tonight's opener, viewers will be introduced to the newest family, Deirdre Murphy and her daughter Áine Flynn who hail from Courtlough in Dublin.
Áine plays an active role in running the family business, and when Deirdre, aka 'Nana Dee' is not chasing around after eleven grandchildren, she works as a psychotherapist.
Deirdre and Áine describe themselves as being similar to the Gilmore girls, except older and Irish!
New or Returning Shows
The Extreme Diet Hotel, 8.00pm, Channel 4
Welcome to the weird and wonderful world of Russian weight-loss guru and 'detox diva' Galia Grainger, at her Georgian mansion in the Sussex countryside.
Galia attracts the overweight and unhappy to her diet hotel with promises of losing up to a stone in just seven days, under her authoritarian rule.
The documentary follows bride-to-be Kirsty, who has bought a wedding dress two sizes too small and only has six weeks before she walks down the aisle, along with cabbie Tony who is worried that his increasing weight is affecting his love life.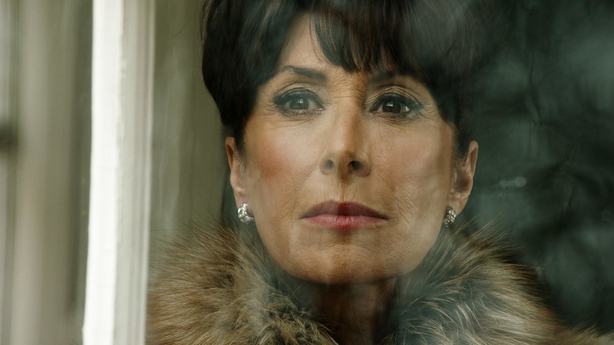 Ireland's Youngest Grandparents, 10.00pm, Virgin Media One
In this tell-all, two-part observational documentary, the focus is on young grandparents across Ireland to determine whether it's a nightmare or a blessing to have your child follow in your footsteps and become a young parent.
One thing's for sure the old days of visiting granny and granddad once a week on a Sunday are long gone, as the price of housing and childcare ensures that in many homes three generations are living together and grandparents are now raising their grandchildren, while the parents study or work.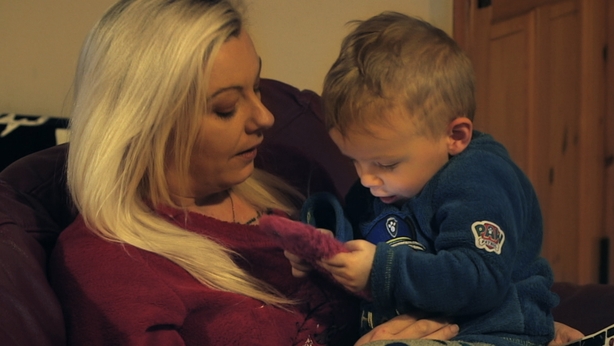 DIY SOS: Grenfell, 9.00pm, BBC One
In this two-part series, Nick Knowles and the DIY SOS team are attempting by far their biggest and longest build yet, constructing two brand new buildings for the Grenfell community on a 750 square metre site to create spaces worth about £2 million.
In episode one, the team is building a new home for the Dale Youth Boxing Club, with the aid of large construction companies, generous suppliers, volunteers and the Duke of Cambridge.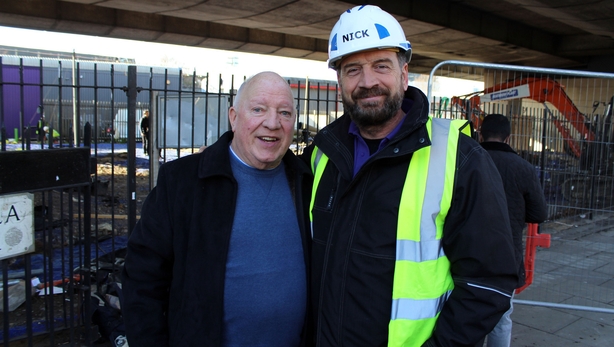 Cover Story, 10.35pm, Channel 4
Walter Presents continues with this apparently compelling and gritty drama from Iceland.
When Laura, a journalist on maternity leave, finds herself newly single and in deep financial trouble, her outlook is bleak.
A solution to her problems presents itself in the form of businessman Hrafn, who has been accused of involvement in the death of a young woman whose body was found in a playground.
Aware of Laura's intuitive skills as an investigator, he hires her to help prove his innocence in exchange for a lavish sum.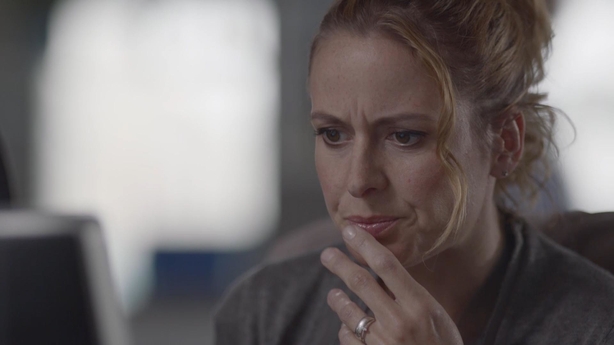 Don't Miss
Citizen Lane, 9.35pm, RTÉ One
Here's a feature-length docu-drama written by Mark O'Halloran, directed by Thaddeus O'Sullivan and starring Tom Vaughan Lawlor as Hugh Lane.
It tells the story of one of Ireland's great philanthropists: aesthete, art collector and socialite Hugh Lane, and the ongoing controversy surrounding his disputed will in which he left a collection of Impressionist masterpieces to the city of Dublin.
Professors Roy Foster and Paul Rouse and Art Historian Morna O'Neill speak about the celebrated art-collector in this documentary richly illustrated by the paintings of Lane's collection.
We need your consent to load this YouTube contentWe use YouTube to manage extra content that can set cookies on your device and collect data about your activity. Please review their details and accept them to load the content.Manage Preferences
Click here for full TV listings