Artists and designers, including including Rolling Stones guitarist Ronnie Wood, have fashioned 21 rhino sculptures between them, which are now the subjects of a sculpture trail in central London.
Rhino populations across Africa are threatened by a global poaching crisis. The illegal wildlife trade is now the fourth largest criminal industry after drugs, arms and human trafficking and this initiative aims to draw attention to these criminal acts.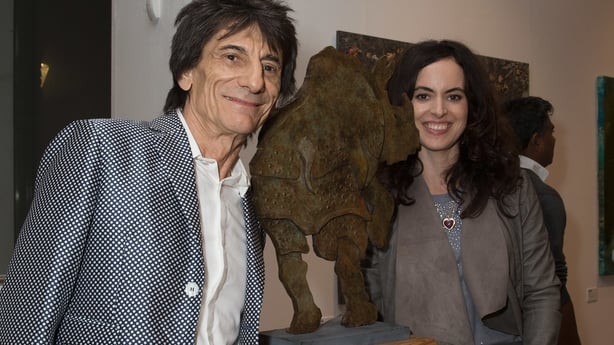 The sculptures are displayed at a selection of iconic London sites including Trafalgar Square, Covent Garden and Carnaby Street as World Rhino Day on September 22 approaches. 
Ronnie has adopted the African rhino, Spike. "My inspiration is that this beautiful prehistoric creature should be around for future generations of our children to see. I tried to include motifs from the African flags of the main rhino populated regions."
According to Ronnie's website, the rhino artworks will go to auction in aid of Tusk - an organisation which works for the rhino's survival - on October 9. The event will be hosted by leading London auction house, Christies.
The sale of the art works will be held the same week world leaders gather in London to attend the International Conference on the Illegal Wildlife Trade.