Columnist Mindy Hammond, the wife of The Grand Tour presenter Richard Hammond, has said she is "pretty convinced" that their family were "gassed or something" by thieves during a villa holiday in France last month.
Hammond told her paper The Sunday Express that two raiders stole cash and her daughter Willow's watch from the villa in Saint Tropez while 15 guests were asleep.
"We realised something was wrong when Willow couldn't find her watch the next day, but we thought she'd just left it somewhere, or maybe one of the teenagers had been sleepwalking in the night," she recounted.

"It wasn't until myself and the other mums were taking the kids to the beach that Richard called and said, 'Have you looked in your purses?'. We all looked in our purses and wallets and all the cash had gone. Nothing else had been stolen.
"I thought back on it and realised it was odd, because the first thing I noticed when I woke up was our bedroom door was open, as was everybody else's.
"I'm pretty convinced we must have been gassed or something, because they were in all of the bedrooms - they went where they wanted, into each room, opening and closing the drawers, searching through handbags etc.
"You have got to have some kind of confidence to do that and to be quite satisfied that people aren't going to wake up.
"That morning I slept in until eight. I didn't even wake to Richard's snoring! Nobody woke up."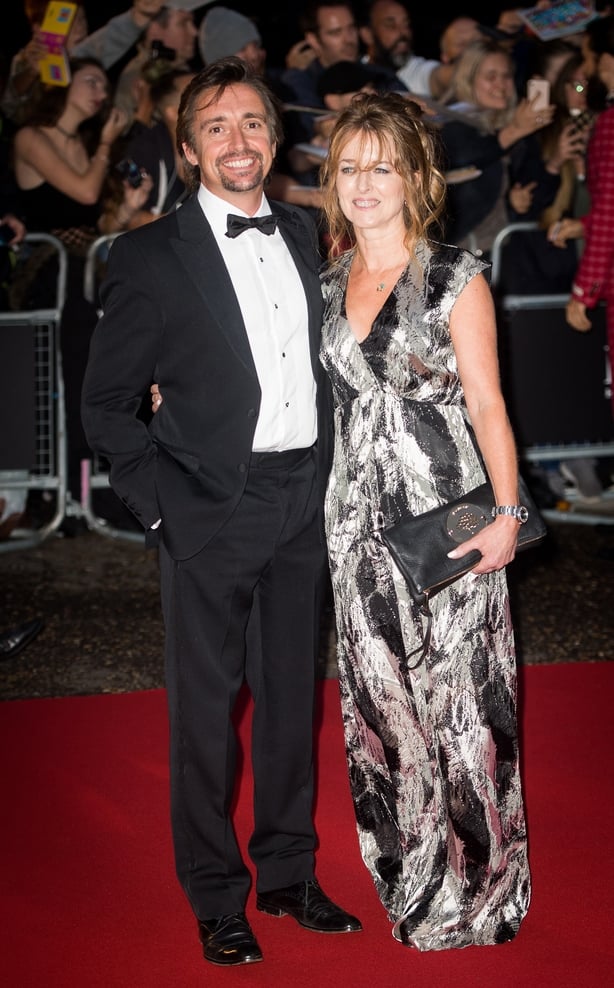 Hammond said the owner of the property was made aware of the robbery and the police were contacted. The thieves had targeted another home on the same night, but thanks to CCTV both were arrested within 48 hours of the break-in.
"One of them looked quite a lot like Richard!" Hammond revealed.
Having hired a security guard for the rest of the holiday, Hammond said the break-in "didn't spoil the trip at all".
"Although I think if we hadn't been in the position where we were able to get the security in, it may have done," she admitted.
"It's particularly worrying when you have a teenage girl who knows that her bedside table has been rifled through while she was sleeping - that's not very nice at all," she continued.
"The other worry for all the wives was that the husbands think, 'We are going to stay up all night because we are dads and husbands and have to protect our families'.
"That could have ended up in a very bad situation if there was a confrontation. There would have been too much emotion involved."
Hammond said she and her husband tried to stay awake on guard the night after the robbery, but added: "Although Richard announced he would take 'first watch', he promptly began snoring."