Today's the day Virgin Media TV replaces the TV3 channels, Ireland's Rich List is back, and Welsh drama Keeping Faith comes to a conclusion . . .
Pick of the day
David McWilliams: Back to the Future, 10.00pm, Virgin Media One
The always entertaining David McWilliams looks back to the future to find out what is going on with the Irish economy. Is this current boom the same as the last one - and just who is benefiting most from this recovery?
He meets economists, business owners, zero hours contract workers, renters, adults moving back in with their parents. He also talks to Housing Minister Eoghan Murphy and Web Summit Founder, Paddy Cosgrave.
The programme also features contributions from the likes of writer Stefanie Preissner (Can't Cope, Won't Cope) and communications consultant Terry Prone.
New or Returning Shows
Ireland's Rich List, 9.30pm, RTÉ 2
Following the huge success of last year's countdown shows, Joe O'Shea once again dives into the Sunday Times Rich List to find out who in Ireland has been busiest counting their millions over the last year.
This time around the focus will be on two specific categories from the list: Ireland's Top 20 New Entries and Ireland's Top 20 Richest Women.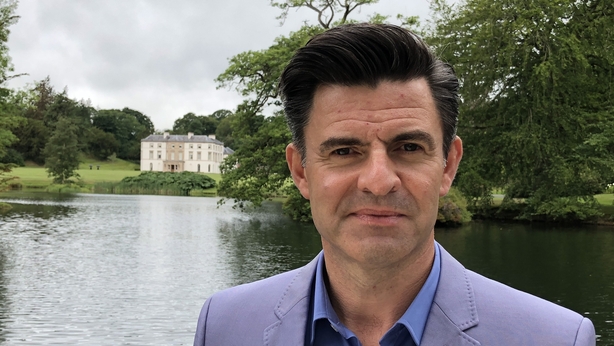 The Tonight Show, 11.00pm, Virgin Media One
TV3 may be no more, but flagship shows such as this naturally remain a vital part of the re-branded Virgin Media TV output.
Matt Cooper and Ivan Yates are back once again to co-host the current affairs show that promises to talk about the burning topics of the day, with a panel of guests who are all more than willing to share their opinions with the rest of us.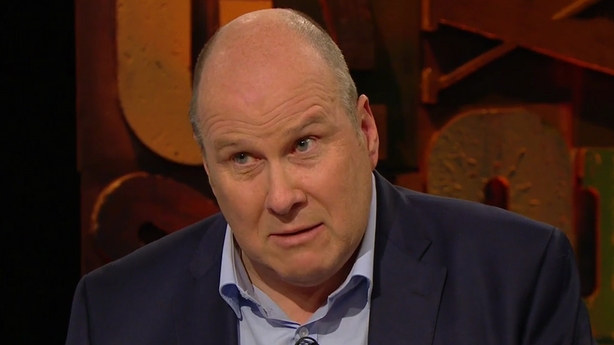 A League of Their Own, 9.00m, Sky One & NOW TV
Romesh Ranganathan steps up to the spot, joining the James, Jamie and Freddie dream team for the 13th innings of the hit panel show. Alongside him on his debut are boxer and die-hard Everton fan Tony Bellew, skeleton champ Lizzy Yarnold and comedian/chat show host Alan Carr.
And there's mayhem from the off as challenges involve 'gravy wrestling' and a rather slippery slide.
Ending Tonight
Extraordinary Rituals, 9.00pm, BBC Two
This final episode looks at how rituals adapt in our changing world. Rituals have always evolved, but as the pace of change increases, how do ancient ceremonies stay relevant, how do they change, and when do we invent new rituals to answer our needs?
Keeping Faith, 9.00pm, BBC One
It's the final part of this enjoyable Welsh drama starring Eve Myles as Faith Howells, a solicitor whose husband Evan disappears, creating chaos in her life.
With Williams now out of the way, Faith fights for her children in a heated court battle that risks tearing the Howells family apart.
As the clock ticks on Faith's debt, Steve makes a desperate and deadly pact with his former employers to secure her freedom. Tom and Marion must face tough truths, and Faith finally learns the truth behind Evan's disappearance.
Don't Miss
Succession, 9.00pm, Sky Atlantic
The family disputes continue in Peep Show creator Jesse Armstrong's acidic and bitchy dramedy following the chaotic lives within the largely dysfunctional Roy family dynasty.
After hearing about Logan's plan to expand into local TV, Kendall - still sore from being denied his place at the head of the family business - begins to plot a vote of no confidence against his father.
Meanwhile, Tom grows increasingly concerned about the terms of his prenuptial agreement with Shiv and recruits Greg for a clandestine task, and the family is surprised by Connor's choice of date at Thanksgiving dinner.
WARNING: this trailer contains strong language . . .