Vogue Williams is looking forward to seeing how her husband Spencer Matthews becoming a father and says she is confident he'll be a very "hands on" parent.
The 32-year-old model and TV presenter is expecting a baby boy with the former Made in Chelsea star and Williams admitted she knows her partner will be a great dad because he's so "good" with children.
Speaking to OK! magazine, Williams said: ''He's going to be a hands-on dad. He's so excited.
''He just has a thing with children - they love him and he loves hanging around with them. He's going to be a really great dad.''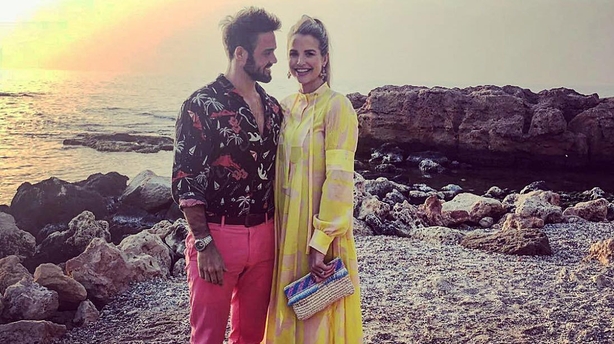 Williams said she is "totally ready" for the arrival of her new bundle of joy and just wants the birth to happen.
'I'm totally ready for it. Physically I'm feeling really good.
''I've been so lucky with my pregnancy. I had quite bad morning sickness and heartburn but, for the most part, I've been okay.
''I'm still able to work, but I have to nap every day.
''I'm so excited, I just want the birth to happen.''
The Getaways presenter, who has been open about her anxiety battle throughout her pregnancy, said she will be back exercising on her doctor's orders after giving birth.
''As soon as I get the okay from my doctor, because I don't just use the gym for my body, I also find it really good for my mind.
''I'll probably struggle not doing it for a couple of weeks, as I've not taken a few weeks off training since I was 16.''