U2 frontman Bono has said he will wave the EU flag on stage when the band kick off their European tour in Berlin this Friday in what he's calling a "provocative" act of support for Europe as Brexit negotiations drag on.
Bono, no stranger to flag-waving, also said that some Irish people "used to feel closer to Europe than we did to some of the people on our island."
Writing in German newspaper Frankfurter Allgemeine, the singer, who has been a fierce critic of Britain's decision to leave the EU, said it is the job of a rock star to shock.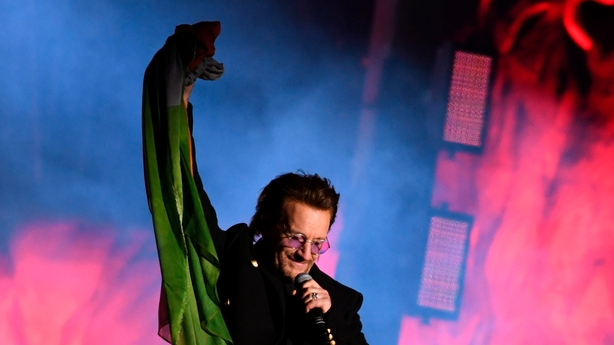 "I'm told a rock band is at its best when it's a little transgressive: when it pushes the bounds of so-called good taste, when it shocks, when it surprises," he wrote.
"Well, U2 is kicking off its tour in Berlin this week, and we've just had one of our more provocative ideas: during the show we're going to wave a big, bright, blue EU flag.
'When we go onstage in Berlin this week, we'll be waving the flag for Europe... Here's why ...' - Bono https://t.co/QyIy3cb7m6 pic.twitter.com/RMzVeVCHiL

— U2 (@U2) August 27, 2018
"I'm guessing that even to a rock audience, waving an EU flag these days is either an annoyance, a bore, a kitsch reference to the Eurovision Song Contest but to some of us it has become a radical act."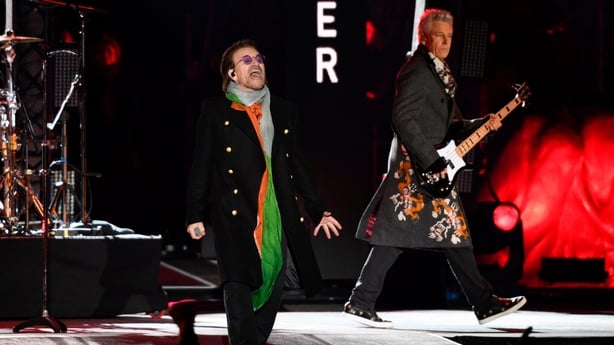 He continued: "Ireland is a place with a special emotional connection to Europe, and the idea of it.
"Maybe it's because Ireland is a tiny rock in a big sea, eager to be part of something larger than ourselves (for most things are larger than ourselves).
"Maybe it's because we used to feel closer to Europe than we did to some of the people on our island."
In the newspaper article, he also wrote: 'As a European I feel proud thinking back to when Germans welcomed frightened Syrian refugees (I'd feel prouder had more countries stepped up); proud of Europe's fight to end extreme poverty and climate change; and, yes, extraordinarily proud of the Good Friday Agreement and how other countries have rallied behind Ireland on the border issue, revived by Brexit.
"I feel privileged to have witnessed the longest stretch of peace and prosperity ever on the European continent.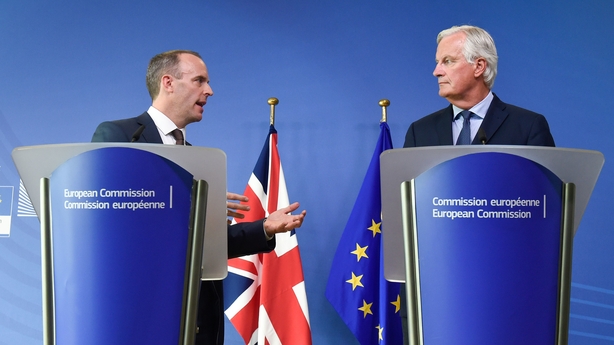 "But all these achievements are under threat, because respect for diversity - the premise of the whole European system - is being challenged."
He also thanked the EU for supporting Ireland in the row over what will happen to the Irish border if and when Brexit happens.
Mailonline, the website of the fervently pro-Brexit Daily Mail, has reported that Conservative MP and Brexiteer Nigel Evans, has slammed Bono's comments.
He is quoted as saying, "As Germany descends into riots, cars burning in the streets of Sweden, high levels of youth unemployment in Spain and Greece and the rise of anti EU movements throughout major EU countries, I'm sure the news that an uber rich musician who is financially isolated from the misery that the EU has inflicted on so many people will be of no surprise.
"Bono has saved so much money from marginalizing his tax take over the years maybe giving away this money to the millions of victims of EU policies will be better received than empty gestures of odes and flag waving at concerts."
U2 have long supported the whole concept of the European Union. The cover of their 1993 album Zooropa even featured 12 stars of the EU flag.