Strictly Come Dancing head judge Shirley Ballas has defended the contestants in this year's run and urged fans to give them "a chance".
The hugely popular BBC entertainment show will see stars including Blue singer Lee Ryan, cricketer Graeme Swann and presenter Katie Piper - but vocal fans have expressed complaints that the lineup lacks star appeal.
Responding, Ballas told ITV's Loose Women: "It's a diverse panel of beautiful people, all with a story. You've got a Paralympic athlete in there, it's just going to be fantastic and people need to give it a chance.
"Everybody has their opinions, but they are just opinions at the end of the day."
She added: "It has to be a mixture of people and, at the end of the day, people will watch it, they'll judge for themselves. Give these stars a chance and I know that, as with every year, with ratings, people love to tune in, and this is going to be a great panel of people."
The 57-year-old added that some of the contestants with previous dancing experience, including Pussycat Dolls star Ashley Roberts, may not necessarily have an advantage in the competition.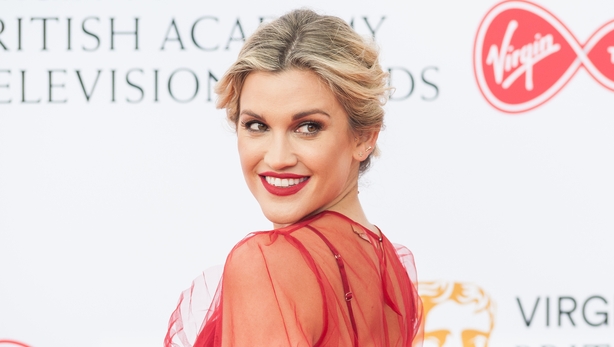 Ballas said: "Of course she's done a little hip-hop, but so had Aston (Merrygold). He went out because he couldn't do the Viennese Waltz.
"Just because you can bop from foot to foot, it doesn't mean you can quickstep with another person in front of you, in frame, four arms, four legs, keeping your head to the left, it doesn't mean that you can do that.
"It's a completely differently story when it comes to ballroom or Latin."
Ballas also said she was in favour of same-sex dance couples on Strictly, following reports that This Morning's Dr Ranj Singh wants to dance with a male partner on the show.
"I think he's happy with whatever choice he's given," she said. "I think everything in its good time. I wouldn't be opposed to him dancing with another man.
"We have same-sex competitions in my industry. It's movement to music at the end of the day.
"When I'm teaching a lecture, I have the little girls do the boys' part, the little boys do the girls' part so they understand about lead and follow and what to expect.
"It's two human beings that are moving to music at the end of the day. You're judging the talent."