Eric Clapton's first Christmas album Happy Xmas will be released in October.
"I had in my head that these holiday songs could be done with a slight blues tinge, and I started to figure out how to play the blues lines in between the vocals," Clapton told Billboard magazine.
"I got it down and one of the most identifiable songs on the album, the one that became the foundational style, is Have Yourself a Merry Little Christmas."
The 14-track album also features White Christmas, Silent Night and a new Clapton original, For Love on Christmas Day. Clapton dedicates his reading of Jingle Bells to the memory of Swedish DJ Avicii.
Clapton co-produced the new album with Simon Climie and the guitarist also sketched the album cover featuring Clapton dressed as Santa Claus.
Due on October 12, Happy Xmas is Clapton's first official album since I Still Do, which appeared in 2016.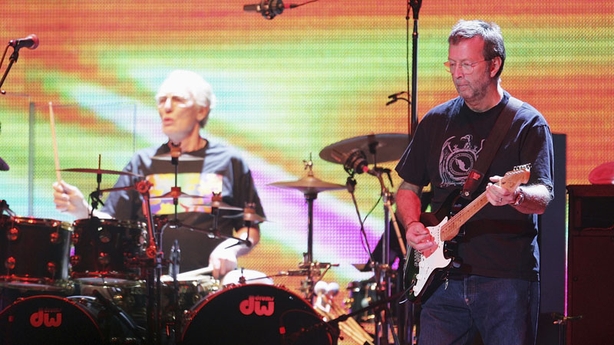 Happy Xmas track listing is as follows:
White Christmas; Away In A Manger (Once In Royal David's City); For Love On Christmas Day; Everyday Will Be Like A Holiday; Christmas Tears; Home For The Holidays; Jingle Bells (In Memory Of Avicii); Christmas In My Hometown; It's Christmas; Sentimental Moments; Lonesome Christmas; Silent Night; Merry Christmas Baby; Have Yourself A Merry Little Christmas.
Clapton will also guest on Hawkwind's 31st studio album, Road To Utopia, which will be released next month. The guitarist features on a track called The Watcher.
Eric has been mates with founder member Dave Brock since 1962, when the pair performed as a duo in the folk pubs, clubs and coffee houses of Surrey. Dave recently told Uncut magazine that he used to visit Eric's house to listen to records.
Clapton is the second member of Cream to play with Hawkwind. In the early eighties, Ginger Baker joined the band for a period.