Majella O'Donnell let her love light shine in the first episode of the new series Brendan O'Connor's Time Out on RTÉ One on Friday night with a deeply moving interview that showed the healing power of finding a soulmate, and leaving the past behind.
In one of the most engaging sit-downs on Irish television this year, guest and host covered everything from Majella O'Donnell's difficult relationship with her father, to the end of her first marriage, her recovery from cancer and - at the centre of the conversation - finding true happiness with her husband of 16 years, Daniel O'Donnell.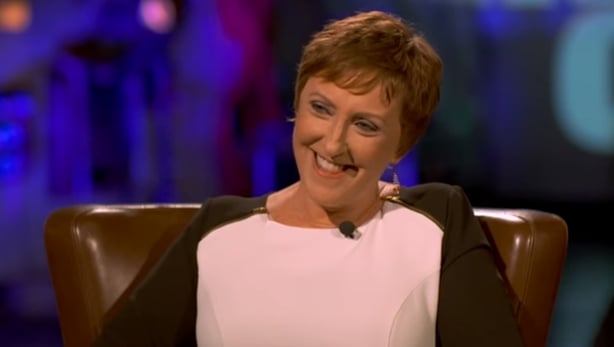 Her assessment of why they work as a couple was alternately tender and funny, but always life-affirming.
"What did you think of him initially?" asked O'Connor.
"I didn't!" she replied.
"I knew Daniel O'Donnell. I knew the name. Initially I thought, 'Country music. Knitted jumpers. Drinks tea. No craic'."
"That's probably what a lot of people perceive, and they're very wrong," she explained. "People shouldn't make judgements about people until they know them. This was the perception that television had put out, that the media had, and that people were quite happy to go along with, if you like.
"I found him very engaging. Very funny, very witty, which surprised me. And I suppose I realised as well when you meet somebody, you don't have to be into what they're into to love them."
Asked whether there was "a spark" the first time they met in her parents' bar in Tenerife in 1999, Majella replied: "I liked him, but I wouldn't say there was a romantic spark. Because I would've never in a million years - divorced woman with two children - and again, 'the perception'."
"But there was obviously a spark for him because he asked you out the next night," offered O'Connor.
"I think he just thought I was good company," Majella answered. "Probably the way you think of me - 'She's great chat' - you know?"
"Yeah, but listen, I won't be asking you out!" laughed O'Connor. "I wouldn't be crossing Daniel O'Donnell!"
We need your consent to load this YouTube contentWe use YouTube to manage extra content that can set cookies on your device and collect data about your activity. Please review their details and accept them to load the content.Manage Preferences
"But that second night - he did kiss you..." O'Connor continued.
"He did kiss me," smiled Majella. "Are you surprised?!"
"I'm not at all, I'm not at all," O'Connor answered.
Majella said that she and her husband are "totally different people".
"I remember when I told my sister that I was going out with Daniel she couldn't stop laughing," she recounted. "And I was like, 'What are you laughing at?!'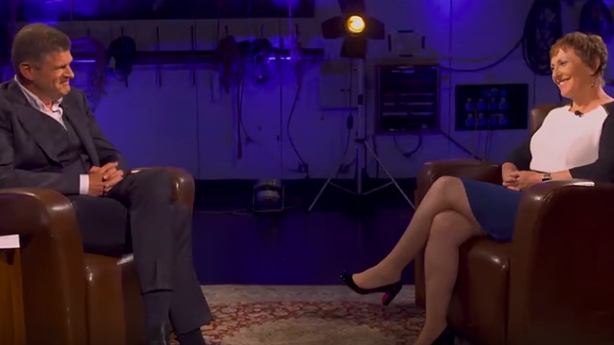 "She said, 'If you had come home and told me you were going out with the guy from Meat Loaf, I would've thought, Really?! God! Wow! But for you to come home and say you're going out with somebody like Daniel - quiet, doesn't drink, blah, blah, blah...' She said, 'I just can't put the two of them together'."
"He's got a wicked sense of humour," Majella continued. "And forget the fact I'm married to him - I don't think I know a more compassionate, forgiving, loving, non-judgemental person - soul - in the world than Daniel is.
"He's a really, really good person. And all that that word encapsulates. And does everything in his life to make other people happy. He puts other people first - always. And that's what I love about him."
"Are you happy?" O'Connor asked at the close of the show.
"Very happy," Majella answered. "Thank God. I'm very happy. I'm very contented. I'm very satisfied... I suppose contented. Peaceful."
"It was a long old road to find home, wasn't it?" inquired O'Connor.
"It was," she agreed.
"I'm very lucky. I recognised my issues, my problems, and took charge of them and changed who I was. And thankfully because of that I have a much happier life. I don't know about Daniel, though! His life might be an awful lot worse putting up with me!"
Brendan O'Connor's Time Out continues on RTÉ One next Friday night, August 24, at 9:35pm, when writer Michael Harding will be the guest.
You can catch up on the programme on the RTÉ Player. If you were affected by issues raised in the programme, please see the RTÉ Helplines page.
Here are some of the reactions to the show:
A great interview. Majella is a beautiful person inside and out & so strong. I love her honesty, a true genuine caring lady. An inspiration to so many. I've had the pleasure of meeting Majella & she is a lovely lady. @Majodonnell @RTEOne pic.twitter.com/kx0keS0s6t

— Jacky Orriss (@orriss_jacky) August 17, 2018
@Majodonnell Majella I just want to say that you where fantastic on the Brendan O'Connor show. Your someone I would love to sit down with and have a chat with, your real, honest and good hearted person. So get down to Carlingford again.
Christopher

— Chris (@chrisf1978) August 17, 2018
@Majodonnell fair play majella calling out Brendan!! Love your partnership with Daniel. ?

— Paula Jenkins (@paapajen) August 17, 2018
Enjoying #MajellaO'Donnell @rte with #BrendanO'Connor #Majella very engaging. pic.twitter.com/pYGEjxO4Qf

— Mary Mitchell O'Connor (@mitchelloconnor) August 17, 2018
@Majodonnell sat here watching Majella on Brendan O Connor's new show. Very refreshing and down to earth. Well done on your achievements. I'm speaking as a single mum to my boy ??

— Sarah Durkan (@DurkanSarah) August 17, 2018
Watching Brendan O'Connor with Majella. Superb television.

— Julie O'Neill (@julieon) August 17, 2018
Really enjoying #TimeOut on RTE. It's refreshing to watch a non rushed interview. Good questioning from Brendan O'Connor but also letting Majella talk uninterrupted #rte

— Donna Martin (@DonnaMartin03) August 17, 2018
Majella is such a breath of fresh air normal loved the way she described how she will never feel as hurt again after her marriage she needs her own show love @Majodonnell amazing lady

— susan colan o leary (@dinny_susan) August 17, 2018
What an interview Majella O Donnell #RTEOne

— Melissa Boyle(Maher) (@mahermel) August 17, 2018