Dermot Bannon has said that although Room to Improve will delayed this season that viewers shouldn't panic as it will be back.
The TV presenter revealed to RTÉ Entertainment that while the home-makeover show won't be back on screens this January, that viewers won't have long to wait.
"It's been pushed back by a couple of months", Bannon said, explaining that a January deadline was looking "very tight" to deliver the new series.
"To do the projects that we want to do, because every year we want to make the show better and we want to do more complex things so in order to facilitate that, we've given ourselves a couple of months breathing space."
The much-loved architect said he is "living" Room to Improve at the moment.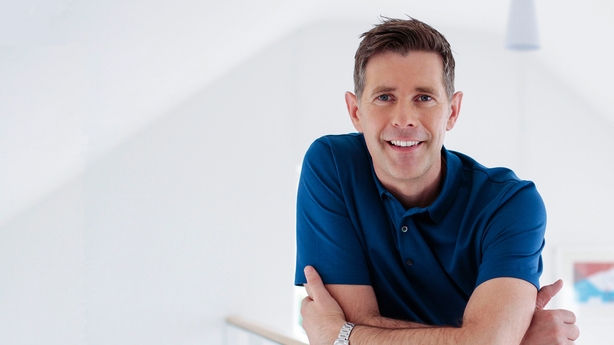 "We're in the middle of filming it", he said. "Some of the projects that we're doing will go to site in the next month or so, it's an exciting and stressful time!"
Bannon says he is excited about his upcoming projects for the series.
"They're very different. We spent a good bit of time selecting projects this year just to make sure we were giving the audience something they hadn't seen before. We've got a really good mix this year so I'm excited".
Viewers will be able to get their Dermot fix this season with Dermot Bannon's Homes, where he will be packing up his bags once more to go on a road trip to visit some of the world's most amazing homes.
The new episodes will see him visit as near as London and as far as Australia.
We need your consent to load this Instagram contentWe use Instagram to manage extra content that can set cookies on your device and collect data about your activity. Please review their details and accept them to load the content.Manage Preferences
"We are heading to Australia in the next couple of weeks to do two episodes and we've wrapped one in London and the south of England, so that was really great, we got as far as Cornwall and out into the countryside.
"I'm really excited about the Australia one because that will be totally different to anything we'll have done before", he said.
When asked if filming the show is like getting paid to go on your dream holiday, Bannon said with a laugh: "Say nothing to nobody but it kind of is!"
"It's really such a huge buzz to do it", he said, explaining that although he might be tired due to long filming days, that seeing the buildings gives him lots of energy.
"I don't know what it is about seeing the buildings but it really energises me and I'm like a kid on Christmas morning who hasn't slept yet manages to stay awake for the whole next day, there's an amazing buzz about seeing great buildings around the world and being inspired", he said.
However, there is a downside to filming the series.
Bannon said: "The comedown from it is horrendous, I remember when I came back from LA last year, I think it took me about three weeks before I was right again because you've got that level of excitement and seeing something new every day, it's kind of a bombardment."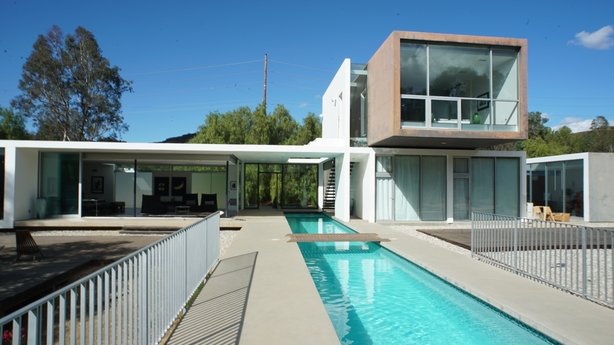 The architect draws inspiration from travelling and seeing these amazing homes which will come in handy for the next series of Room to Improve.
"Every time you see something great that you haven't seen before, it does change how you do the next project", he said.
"That's how I learned to do things in college was by visiting and looking at other buildings, by seeing how other architects would approach problems.
"It's kind of like doing an intensive course, where you're seeing six, seven different projects within the space of a week, each of them very different and very clever."
Dermot Bannon's Homes will air in the New Year.
Click here for more on RTÉ's new autumn schedule.