David Hasselhoff has said that having children with his new wife Hayley Roberts is "not really on the cards" but adds "it's up to Hayley".
The 66-year-old former Baywatch star recently tied the knot with the 38-year-old Welsh model and Hasselhoff subsequently revealed he delayed proposing to Roberts because he was concerned about their 27-year age gap.
When asked by OK! magazine if he and Roberts are planning a family together, the Knight Rider star, who has two daughters from a previous marriage, responded: ''That's not really on the cards but it's up to Hayley.
''I think she realises what her sister is going through and how much of a responsibility it is.''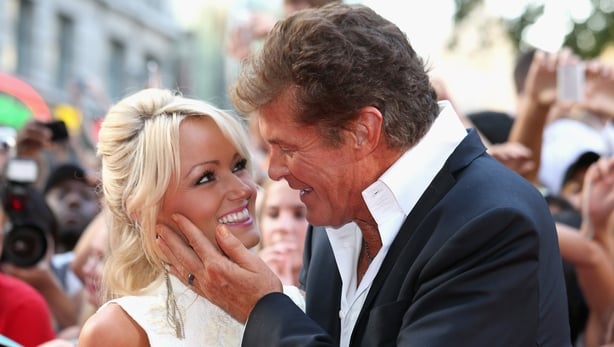 Roberts added: "I don't feel broody. I never have done. I love my niece and nephew so much and I can give all my love to them.
"I love being with them but it's a huge responsibility and I don't think I'm ready for that. I travel all the time.
"I think parents are amazing, I didn't realise how hard it was until I saw my sister doing it."
New issue of OK! out today with an exclusive look at @DavidHasselhoff wedding to Hayley Roberts and a chat with Megan & Wes. Subscribe today to receive the latest issues every week for ONLY 99p per issue!  https://t.co/8FuCr2rOfH pic.twitter.com/esOSao2v2A

— OK! Magazine (@OK_Magazine) August 6, 2018
Hasselhoff said that they are currently "living out of a suitcase" because of his work commitments, but said they want to buy a house in the UK.
"I'm looking forward to getting a place in the UK and enjoying the British countryside so Hayley can be close to her family", the actor said.
"It'll be nice to get a house and get some sheep. Or Switzerland or Austria - there's so much we can do as my work is international...
"We're definitely going to get a place in the UK but we don't know where yet. Right now, we're building a huge condo in Bali and we have no idea how much time we will be spending there, it could be a lot.
"It will be open for both our families."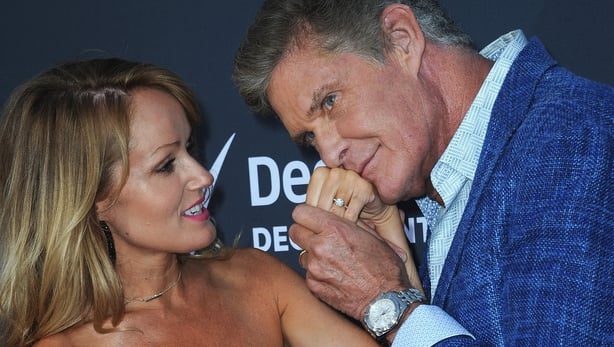 The couple, who have been engaged since 2016, wed in a ceremony attended by close friends and family on July 31 in Puglia, southern Italy.
They first met back in 2011 when Roberts, a model from Wales, approached Hasselhoff to ask him for an autograph at an event that took place while he was a judge on Britain's Got Talent.