Coronation Street actress Sally Carman, who plays Abi Franklin on the soap, has said that her character feels "a real connection" with Steve McDonald.
Coming up on the soap, Steve (Simon Gregson) finds Abi drunk at the tram station. He confides in her about Ruairi and urges her to rebuild her relationship with her children, leading to Sally kissing him on the lips.
Carman said of Abi and Steve becoming closer: "She is just so heartbroken and he recognises that because he has lost a child, he lost his baby with Michelle. This is really something that clicks with Abi and she sees him properly for the first time.
"There is an instant bond there after that, he makes her feel like a human being who has just messed up a little bit and she reaches forward and kisses him. He doesn't expect it but I don't think he altogether hates it either…"
The actress said that Abi kisses Steve because "she just feels like she is understood", explaining: "She feels like she has made a real connection with someone and it's one of those instant, weird things that happens to people now and again.
"Maybe it wouldn't have happened if she wasn't so fragile and had a drink but she lets her emotions take over, she thinks, 'Maybe there is something more to Steve than meets the eye…'"
Abi does feel guilty about the moment with Steve when Tracey arrives to take her home.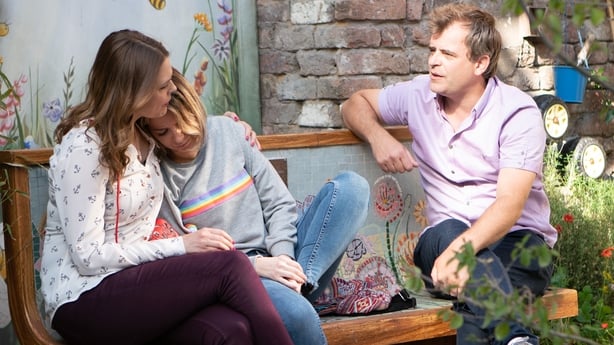 "She feels horrendously guilty because she likes Tracy and she is a good person and she is not one to do another woman over either, that's not her bag. If she's got it in for anyone it's men, not women. She does appreciate that friendship so she feels dreadful." Franklin explains.
The soap star says that Abi tries to build a relationship with the twins during the home visit but that it doesn't go to plan.
"Abi tries so hard to make the home visit perfect for the little ones because it is their birthdays so she tries to bake a cake and she wants to pick up a parcel from the post office but she can't get there because she is working," she says. 
"Ultimately she ends up letting the twins down because she just unravels. She doesn't trust herself so she desperately wants to get it right that it all comes crashing down around her ears. She feels like she has hit rock bottom."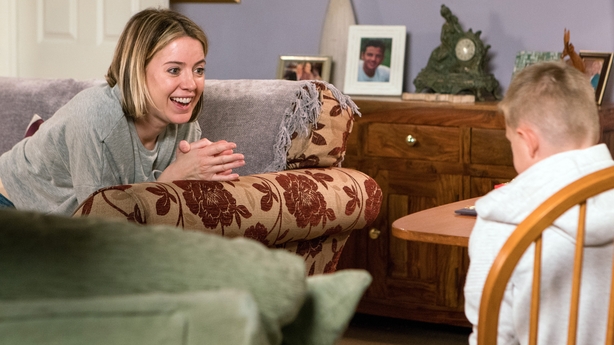 Carman adds that she thinks Abi would be a good mum if she got the twins back.
"If she had the right support and was surrounded by people who have her best interests at heart and was allowed to slowly build up a relationship I think she would be a superb mother, yes." she says.
Coronation Street airs on Monday, Wednesday and Friday on TV3 and UTV.