Love/Hate star Aoibhinn McGinnity has praised the scale of the production of the new Netflix series Nightflyers that was filmed in Troy Studios in Limerick, saying it was "very impressive".
Speaking to RTÉ Entertainment as she launched this year's Dublin Theatre Festival, in which she stars in a production of The Misfits, the Monaghan-born actress said that she "genuinely got lost a lot" on set.
"It's massive, very impressive", she said of the sci-fi drama's production. "They put in so much effort, everything was amazing.
"Even the costume department was like walking in for a bridal fitting!"
"It was very interesting to be part of something shot in a studio, I've never even worked in a studio before at all let alone something of this size and then obviously Brían F. O'Byrne was involved and Eoin Macken and it's going to be on Netflix and stuff so it's great, really exciting.
"It was great to have something of that size done in Ireland in a new studio", she added.
McGinnity is making a return to the stage this September with the Corn Exchange production of The Misfits by Arthur Miller, which has been reimagined by Annie Ryan. She will play leading character Rosyln in the role made famous by Marilyn Monroe.
The actress said she is "nervous slash excited" to be returning to the stage for the production which will put a fresh spin on the story.
She said she deliberately didn't watch the film before joining the play as they want a fresh perspective.
"Annie's putting her own spin on the script so I want to put my own spin on the part and not play Marilyn Monroe. Because I couldn't anyway," she said with a laugh.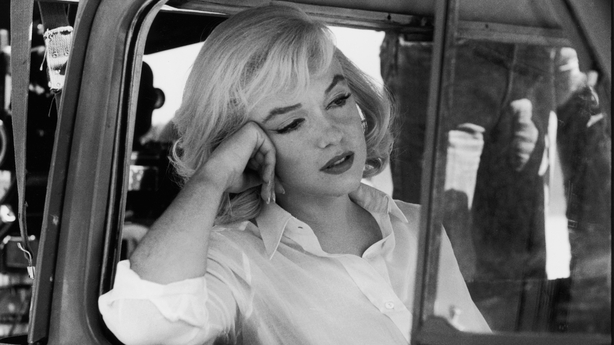 She said of her character: "Rosalyn is landed in this bar, just like the film, the men are all really attracted to her and they all land emotionally on her, and they're all these really big, strong men but she changes them.
"And we want to play with how that is done and perceived and what is her intention behind that. So we're not going to play the Marilyn Monroe thing where she's playing herself kind of in that film, we want to put a different spin on it.
"It's a story about humanity and feminism and masculinity and the changes that can happen so it's as relevant now as it was when it came out."
Aoibhinn McGinnity stars in The Misfits, running from September 27 to October 7 in the Smock Alley Theatre.
The Dublin Theatre Festival 2018 kicks off on September 27 and runs until October 14.