It is reported that singer Demi Lovato is in a stable condition in hospital in Los Angeles following a suspected drug overdose. 
The 25-year-old singer-songwriter was taken to a Los Angeles hospital after being found unconscious at her home on Tuesday, according to NBC.
A spokesperson told NBC the star was "awake and with her family" and warned that "some of the information being reported is incorrect and they respectfully ask for privacy".
Celebrity news website TMZ who first reported the news quoting law enforcement sources, said the 25-year-old had been taken to hospital from her home in the Hollywood Hills.
A Los Angeles Police Department spokesman told the Press Association that its officers were called to an address in Hollywood at around 11:00am local time on Tuesday.
The spokesman said a 25-year-old female was in the process of being taken to hospital when the officers arrived and is in a stable condition.
Entertainment Tonight reports that they have been told by a number of sources that the star is being treated for a suspected drug overdose.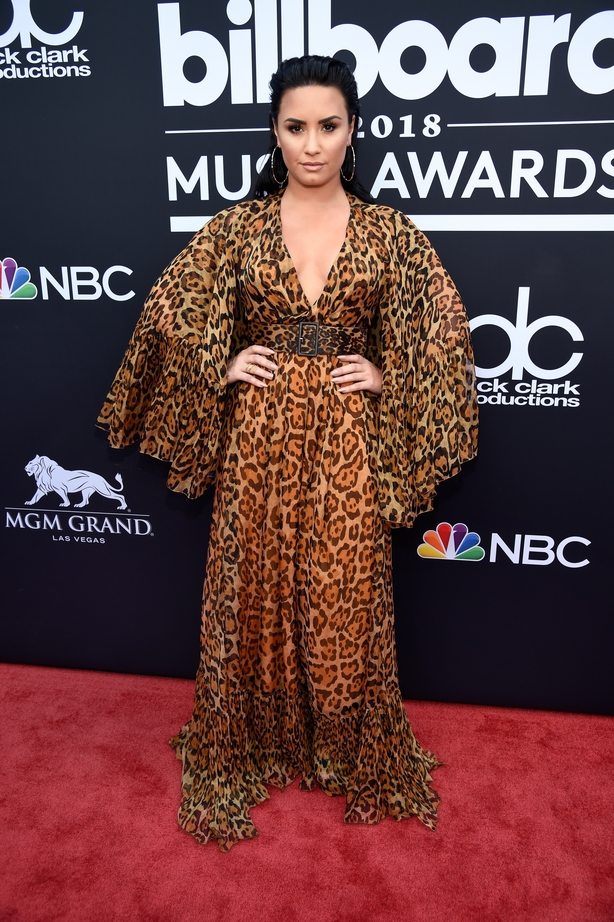 Lovato, who has openly discussed her battles with addiction, depression and eating disorders, released her new song Sober last month. After six years of sobriety, the ballad's lyrical content raised concerns about Lovato's health.
If you have been affected by any of these issues please contact the Samaritans on 116 123.
Among the fans sending their best wishes were presenter Ellen DeGeneres and singer Ariana Grande:
I love @DDLovato so much. It breaks my heart that she is going through this. She is a light in this world, and I am sending my love to her and her family.

— Ellen DeGeneres (@TheEllenShow) July 24, 2018
i love u @ddlovato

— Ariana Grande (@ArianaGrande) July 24, 2018
My friend @ddlovato is one of the kindest, most talented people I've ever met. Praying for her right now, addiction is a terrifying disease. There is no one more honest or brave than this woman.

— Brad Paisley (@BradPaisley) July 24, 2018
Sending Prayers for Demi Lovato you just never know what people are going through so please have compassion & no jokes🙅🏾 but let's be encouraging so she will get the help she needs❤️🙏🏾 https://t.co/1BMTn8k88i

— Missy Elliott (@MissyElliott) July 24, 2018
We love you Demi @ddlovato . All our thoughts and prayers are with you.

— Clean Bandit (@cleanbandit) July 24, 2018
Poor beautiful spirit @ddlovato I hope she's ok, and that she makes a full recovery soon.

— LILY ALLEN (@lilyallen) July 24, 2018
@ddlovato we love you 🙏🏻💗

— Meghan Trainor (@Meghan_Trainor) July 24, 2018