Today's telly picks include a new health show that covers sex & drugs & alcohol; Liz Bonnin presents Animals Behaving Badly and a drama about a teen who literally died by debt . . .
Pick of the Day
Live Well for Longer, 8.00pm, Channel 4
This brand new health show looks at the topics that a lot of ordinary folk might want to know about - from sex and alcohol to pain and disease.
Presenters Kate Quilton and Tamal Ray are joined by reporter Morland Sanders to investigate popular health claims and this opening episode is all about sex, drugs and alcohol.
They investigate a new male contraceptive at the University of Wolverhampton and a supposed hangover-free version of alcohol called alcosynth, while a group of women take a month off the booze to see the difference it makes to their health.
New or Returning Shows
Animals Behaving Badly, 8.00pm, BBC One
In the first episode of this new BBC One series, Liz Bonnin meets the animals who will stop at nothing to find a mate and raise a family.
Liz learns that Mongeese will start wars to create a diversion for sneaky mating; macaques kidnap babies to curry favour with their rivals; sibling rivalry can actually benefit a whole hyena clan and promiscuity leads to healthy prairie-dog pups.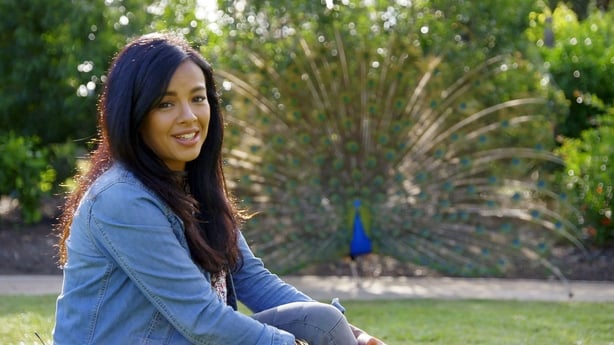 Killed By My Debt, 9.00pm, BBC One
A one-off factual drama, this is the story of Jerome Rogers, a popular 19-year-old from a council estate who, in January 2015, finally got what he had been looking for: a new motorbike and his first real job as a courier.
But when two £65 traffic fines rose to over a £1,000, bailiffs became involved. Some weeks later, his take-home pay in his zero-hours job was as low as £12, and under the pressure of his debt, Jerome took his own life.
Ending Tonight
Lookalikes, 10.30pm, Channel 4
It's the second season finale of the structured, fly-on-the-wall reality comedy and Andy must help his former PA (and Victoria Beckham lookalike) Camilla set up her online dating agency.
But Andy has exaggerated his skills as a computer programmer, and his internet antics could alienate potential clients 'Kate Moss' and 'Hermione Granger'.
Don't Miss
Get Shorty, 9.00pm, Sky Atlantic & NOW TV
The gangster comedy starring Chris O'Dowd (who's great in the role, by the way) and Ray Romano is up to episode seven and it's been pretty entertaining stuff so far.
When budget problems threaten production of The Admiral's Mistress, Miles goes back to using old-school mob tactics to resolve the issue. Meanwhile, an on-set relationship takes a surprising turn.
If you've missed this show so far and fancy catching up, all episodes are available on demand via Sky Box Sets and NOW TV.