Kylie Minogue has revealed that she would be up for headlining next year's Glastonbury music festival after she was forced to pull out of topping the bill over a decade ago.
The 50-year-old Australian was due to appear at the final night of the event back in 2005 but had to cancel her performance in order to undergo treatment for breast cancer.
UK dance music duo Basement Jaxx were eventually drafted in to replace her and Minogue later made her debut on the Pyramid stage with a guest appearance during the US group Scissor Sisters' set in 2010.
When asked by the Press Association if she would like to be offered another chance to close the night at next year's festival, Minogue said: "When I was supposed to do it I think I would have been the first solo female to headline in however many years it was, so I was really proud of that at that time.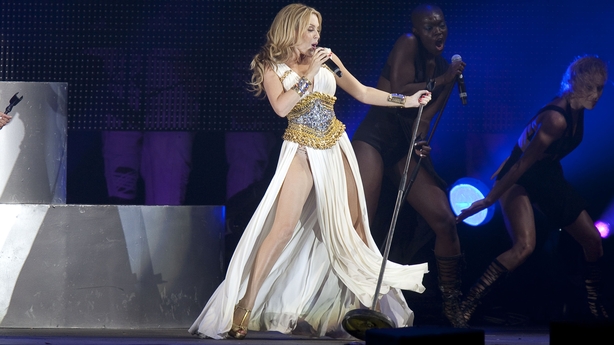 "Obviously it didn't happen. So yes, it would be amazing and very emotional to be standing there and doing what I didn't get to do all those years ago, for sure."
Minogue said that thirteen years on from her Glastonbury heartache she was now able to put on an even better show there than the one she planned to do in 2005.
She said: "I think I'm better equipped to do it now actually. Since that time I've done quite a few festival gigs and outdoor shows and I absolutely love being out there.
"It's something different. With an arena tour you are creating your own world. But with the show in Hyde Park, you don't know if it's going to rain, or thunder or be baking hot - there's this other dimension to it.
"You can't control the environment and especially, historically at Glastonbury. So the short answer is yes, of course it would be incredible to play there!"