The acclaimed Elvis tribute act Steve Michaels has said he and the entire cast of the musical This Is Elvis are delighted to be performing the show in Dublin this week, saying it's "quite exhilarating".
The musical is running at the Bord Gáis Energy Theatre all week until Saturday, July 7 and provides a snapshot of Elvis' life around the time of his 1968 comeback special, which celebrates its 50th anniversary this year.
Speaking to RTÉ Entertainment, Michaels said of the show: "There's nothing like our show that has been presented in this format. The show is a snapshot into Elvis's life at the age of 33.
"It's a musical, it has narrative, it re-enacts pinnacle moments of the '68 comeback special, it also allows the audience to experience a full-on Elvis concert in the second half."
The Canadian performer first stepped into Elvis' blue suede shoes 21 years ago, and has an eerie likeness to the King of Rock and Roll both in appearance and sound.
He says he welcomed the opportunity to fully inhabit the character of Elvis through the musical, which provides a "fly on the wall take on who Elvis was behind closed doors and who he was as the dramatic entertainer that we all know".
"Our show is a really sincere representation of who Elvis was, and that's what [producer] Bill Kenwright wanted, to make sure that audiences got to see the man himself, not the man we all got to know in front of a movie camera", Michaels said.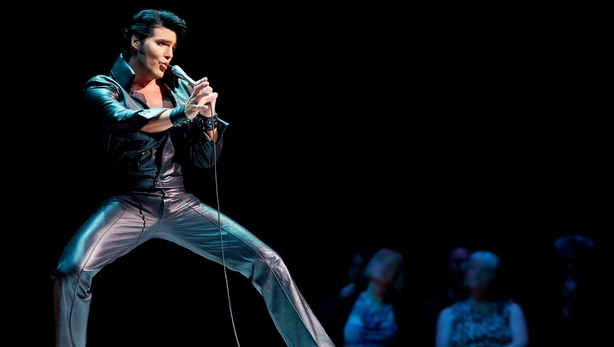 It appealed to the performer to get under Elvis' skin a bit more with the dramatic aspects of the musical.
"That's what makes it very special because I've dedicated a huge part of my life to performing Elvis, and singing Elvis, but this is my first opportunity to actually recreate him on stage. It's nice to be really able to throw myself into the character,", he said.
"Now I get the opportunity to comfortably for that two hours, suspend disbelief and go on this wonderful journey, and have the fans go on this wonderful journey and that justifies being able to be him for that time."
"Also, to be able to take off the blue suede shoes at the end of the two hours and just be myself", he added with a laugh.
Michaels has performed with some of Elvis' musicians such as DJ Fontana, who passed away two weeks ago, Jerry Scheff and the Sweet Inspirations over the years.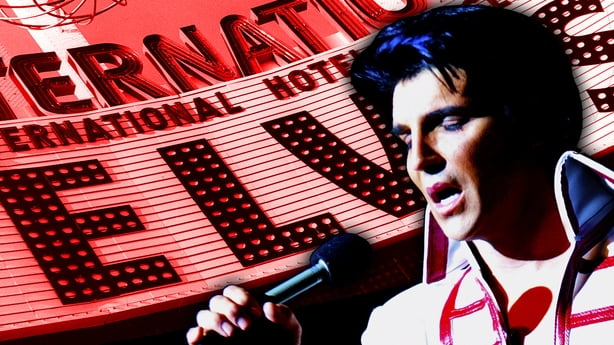 The performer said he took the opportunity to sit down and speak with them to "gain some insight into Elvis and who he was".
"It's all surreal, humbling all at the same time", Michaels said. "As an Elvis fan it's been an incredible ride.

"Every day I get to wake up and sing some Elvis music. That's a good day!"
This Is Elvis is running at the Bord Gáis Energy Theatre until July 7.