Useless Magic, the complete lyrics of Florence Welch are due July 5 and are accompanied by her poems, sketches and jottings.
"Songs can be incredibly prophetic, like subconscious warnings or messages to myself, but I often don't know what I'm trying to say till years later," says the singer with Florence + The Machine.
"Or a prediction comes true and I couldn't do anything to stop it, so it seems like a kind of useless magic.
The colourful 287-page hardback is published by Fig Tree, an imprint of Penguin, who describe the work as "a glimpse into the work and creative processes of a fearlessly unique musician - packed full of Florence's on-the-page musings and reproductions of the art that has inspired her dramatic, genre-defying music."
Since forming Florence + The Machine in 2007, Florence Welch has produced four albums, Lungs, Ceremonials and How Big How Blue How Beautiful and the just released High as Hope.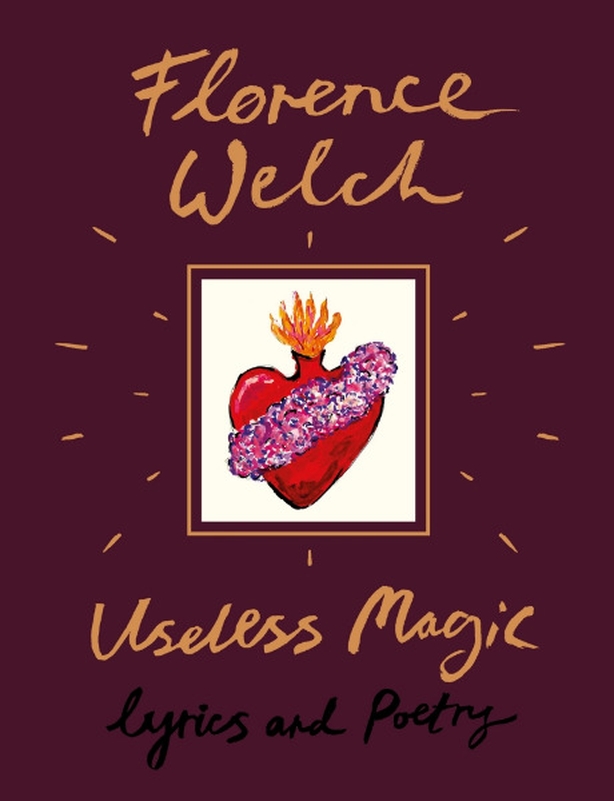 Juliet Annan, publishing director of Fig Tree, who acquired world rights revealed back in November 2017 that he had long wanted to persuade Florence to write a book.
"This will be a beautiful record of her songs, a glimpse of the ideas that have inspired them, and a first look at her poetry," he said.
"I am so thrilled to be collaborating with Penguin on my first ever book release," Welch said, "it is such an honour."
Welch, incidentally, has been running her own book club, Between Two Books, since 2013, recommending books via Instagram to 80,000 followers. Books featured to date include The Argonauts by Maggie Nelson, Ali Smith's Autumn and Amy Liptrot's The Outrun.